Just a few days ago, the State of New York officially released the very first digital COVID-19 Vaccine Excelsior Passports in the US, which could very well help to fast-track the reopening of many businesses as well as several entertainment venues statewide.
Basically, NY residents can conveniently use these when required to easily prove that they've been recently tested negative for COVID-19, or ultimately, to even prove that they've already been vaccinated for the disease.
The best part about this simple and convenient method is that you can simply use the NYS Excelsior Pass Wallet App via your Smartphone (which is available for both iOS and Android devices) to have either (or even both) a validated COVID-19 Test for which you've tested negative as well as a validated COVID-19 Vaccination  Excelsior Pass in digital format, or alternatively, to quickly printout a simple flash QR code that can be quickly scanned.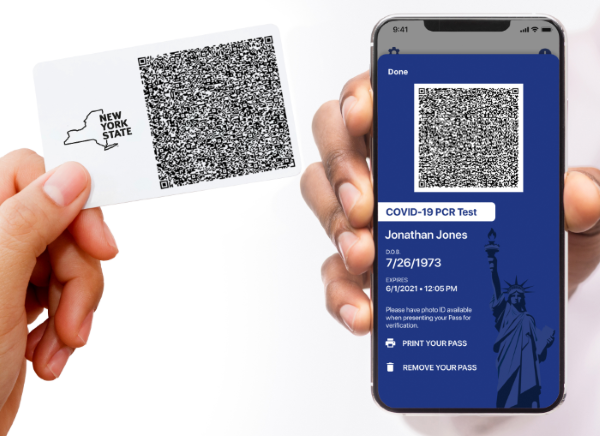 To put it simply, both of these formats will basically show that you're safe and clear from COVID-19, which is a great method that you can easily use and rely on whenever you're planning to go to an establishment (like a restaurant for example) or any entertainment venue (like a concert, stage performance, etc.).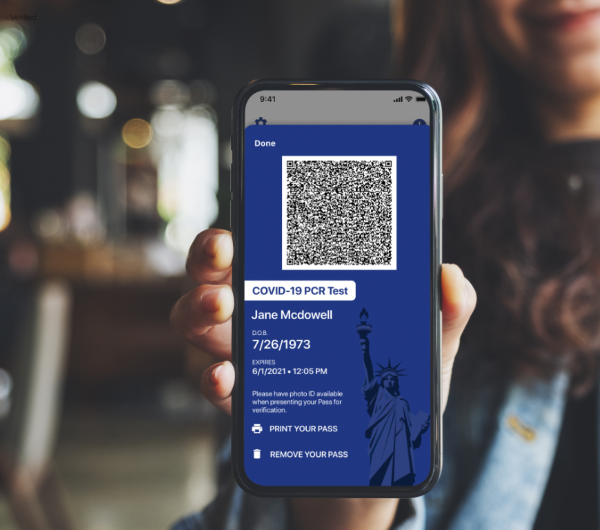 For the NYS Excelsior Pass Wallet App's initial adopters, you can most likely expect those to be large venues. A great example would be the Madison Square Garden in New York City, which is already confirmed to start using the Excelsior Pass during this week (March 28th to April 4th, 2021). Not only that, but there's also Albany's Times Union Center already in the pipeline for future adopters.
While the passes will become quite useful in smaller venues from the start of April 2nd, they're already very useful for very small venues or even private catered events like weddings that are looking increase their number of attendants.
Still, NY state officials still pointed out that the use of the Excelsior Pass App was strictly voluntary, referring that that would go for both businesses as well as for the general public.
Furthermore, the state officials of New York also mentioned that IBM-powered apps won't store or track any private health data, since a combination of blockchain's distributed ledger and encryption are run to help secure all of that personal data, as well as to ensure that that same health information is verifiable and trustworthy.
As such, literally no health information will be revealed whenever using the App or when scanning your dedicated QR Code that was printed from it. The only thing you'll see is either a green checkmark or a red "X" symbol, which will be the App's only identifiers for COVID-19 verification.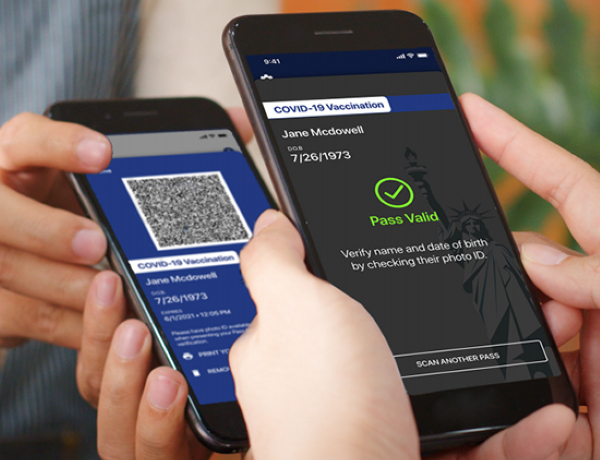 With all that said, it's safe to say that you most likely won't be seeing people using fake COVID-19 Excelsior Passes to intentionally avoid getting vaccinated against COVID.
It's also important to note that while this system sounds like a very decent method for COVID-19 checkups of negative COVID-19 test results as well as to confirm that people are properly vaccinated (meaning your usual 2 doses are already done), there will still be a few technical challenges throughout the whole system's initial launch.
While a simpler example of those challenges would be to ensure the consistent use of the COVID-19 Excelsior Passes by any Business or venue that decides to adopt this program, there's also the more complicated fact that these COVID-19 Excelsior Passes still aren't recognized across all the different states, as well as on any foreign countries.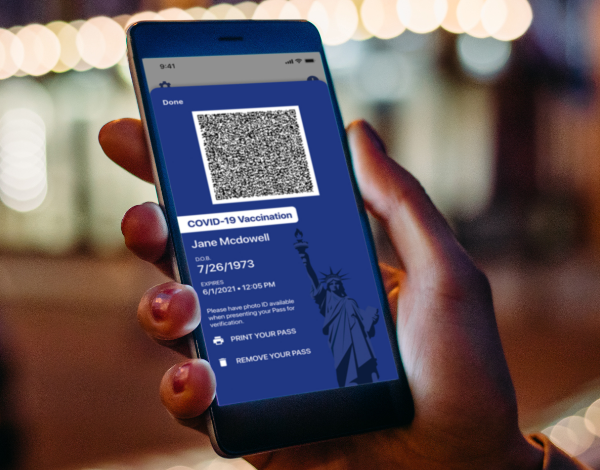 Not only that, but while people won't strictly need a Smartphone, the fact that the secondary way of participating in this COVID-19 safety method requires people to use QR codes could ultimately leave some people stranded if they simply don't have access to a computer and printer setup.
Even more, the App also doesn't offer users a direct link between airplane tickets (or even venue tickets) and their COVID-19 Excelsior Passes, so users can't immediately prove that they've been vaccinated whenever they're buying a ticket.
Lastly, there are also some ethical questions lingering around. Firstly, no matter how secure and trustworthy these Excelsior Passes might be, some people are strongly against the need of having to load a Vaccine Passport App and divulge their medical data just to attend an event.
Secondly, while these COVID-19 Excelsior Passes are currently available as a voluntary opt-in method, if their efficiency is proven to be flawless, they may ultimately become effectively mandatory. Obviously, that could potentially leave many people who'd be looking to get back to a more "normal" lifestyle or even to participate in any future events unhappy, especially while the COVID-19 pandemic is still a major threat, not only to the US, but also to many other countries worldwide.
Be that as it may, this still shows just how important technology can be on helping countries recovering from this dreadful global pandemic, which is a topic that we at GadgetGram already discussed in the past with great detail during the last year, just after the initial spread of the pandemic.
On another important note, initial adopters of the NYS Excelsior Pass Wallet App's could very well argue that these COVID-19 Excelsior Passes would be crucial to save their businesses, which would otherwise have to limit their attendants capacity or worst, stay closed.