While most vape veterans use box modes and refillable vapes, some still prefer disposable vapes, primarily because of simplicity and convenience. Choosing a suitable box mod can be frustrating since there are so many options and different vape devices on the market.
Disposable vapes are virtual devices. They come with a pre-filled vape juice without chargers, and they are smaller and more compact than all other vapes. All you have to do is pick the best desired disposable vape, and you can use it right away. No buttons, no filling tanks. Just draw a puff and recycle the device before you start using another one.
If you're interested in finding a quality disposable vape device, you're in the right place. We've listed five disposables you need to try out in 2021.
1. VGOD STIG Disposable Pods
STIG Pods are an ideal option for those who want a quick and effective fix of vapor. They are designed to be pretty simple, and this disposable vape kit comes without buttons and liquids. You need to draw a puff and enjoy your desired vape juice flavor, as we mentioned earlier.
VGOD Stig Pods come in a pack with three different disposable sticks, and they are all individually wrapped. You can choose the flavors according to your taste. There are five different flavor options, and you can easily pair them to create a perfect combination of juices.
You should know that VGOD Stig Disposable Pods come in single nicotine strength, and the only option you have is 60mg of nicotine salts. One Stig disposable kit can last for about 15 days if you're a moderate vaper.
2. Hitt Maxx
Maxx disposable devices are pen-looking vape devices, and they come in an extensive color palette. Each color represents the flavor. This disposable kit comes with pre-filled vape juice, and it's perfect for vapers who can't resist satisfying fruity flavors. You can choose from a vast range of different fruity flavor options.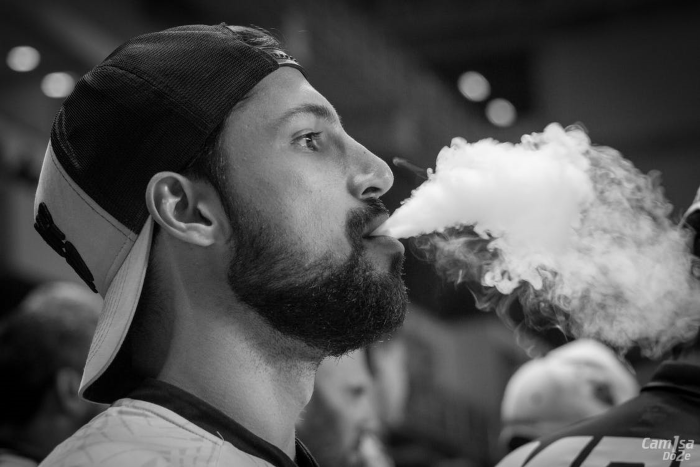 Every device has a 6ml of vape juice and an intense nicotine salt concentration. These disposables are also the ideal option for people that are looking for a strong throat hit. Each device can deliver up to 1000 puffs.
You can choose between 15 different flavors and even try out a mysterious blend they offer and try to unravel the flavor mixture.
3. Ono Bar
Ono bar disposables have a pretty simple and elegant design. They look like a flat vape pen, without any buttons. They also work automatically, and you can use them instantly.
The best thing about Ono Bar disposables is their compact and lightweight design. You won't even figure you're holding a device before you draw a puff and inhale the vapor.
Each disposable pen in the vape kit contains 5% of nicotine and 1.2ml of vape juice. You can choose your mix from a wide variety of unique fruity flavors. Ono Bar disposables can deliver up to 500 puffs, and they have a draw activation system. You won't need to maintain the device because Ono Bar is fully disposable.
4. Nitro's Cold Brew Solos
Nitro's Cold Brew is a disposable kit with pre-filled flavor and nicotine salts. It's probably the best starter kit for beginners and people who don't want to carry heavy box modes and bottles of vape juices.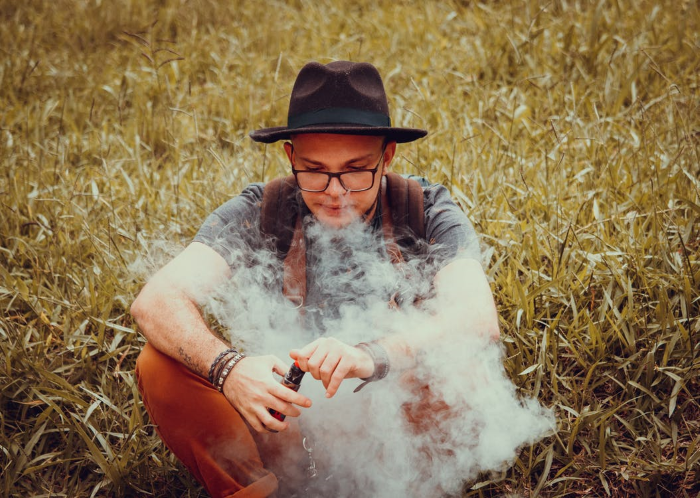 These disposable devices are easy to use, and they come in a pack of three different flavored disposables. You only have to choose between some classic flavors because these disposables come with an integrated battery and coil, and you can use them instantly.
Nitro's Cold Brew Solos disposables offer a wide range of incredible flavors. If you love coffee vape juices, you can pick macchiato flavor and enjoy the creamy and rich taste of coffee. Each disposable pen has around 300 puffs and 2ml of pre-filled flavor.
5. Esco Bars Mesh & Ripe
These disposables are pretty popular, and you will surely replace your favorite vape pen for Esco Bars Mesh & Ripe fantastic mix of flavors. Esco Bars disposables have an integrated battery that can last up to 2500 puffs per device.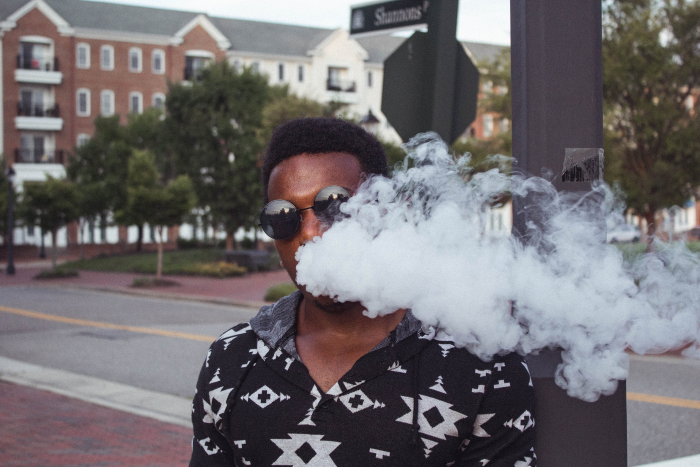 They also come pre-filled with juice and nic salt, and you can use them right away. The tank capacity of these disposables is an impressive 6ml, and you can mix the flavors you like. Esco Bars disposables have a cylindrical shape and are made to prevent liquid leakage.
Every Esco Bars disposable device has integrated high-quality coils, which greatly enhance flavor and overall vaping experience.
CONCLUSION
If you're not sure about getting a brand new vape mod as a beginner, you can always try one of these fantastic disposable vape kits we've listed. After all, you shouldn't commit to a single expensive vape or one e-liquid right away – be sure to check out all the different options first.
---
Sources:
https://greyhaze.co.uk/pages/what-are-disposable-vapes
https://www.aquavape.co.uk/everything-you-need-to-know-about-disposable-vapes/
https://www.ukecigstore.com/collections/disposable-vape-kits
---