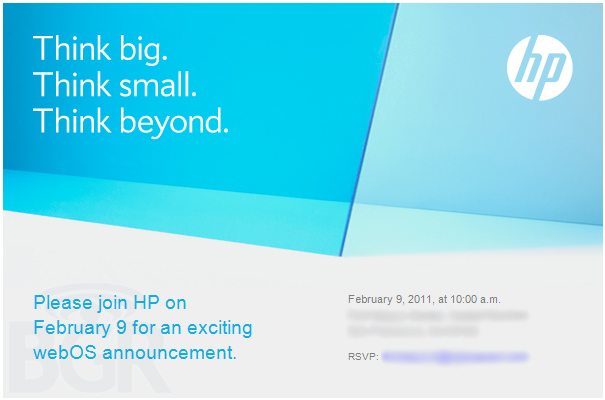 HP Palmpad to be revealed February 9th
—AS the Consumer Electronics Show in Las Vegas approaches, perhaps the largest consumer electronics category that will be featured by many a manufacturer is the Tablet.  We've already got a glimpse of the explosive market with the Dell Streak and the Galaxy S Tab, and while Apple's rumored next event detailing the new iPad is coming in February, HP just sent out invites to a webOS event of its own happening on February 9th.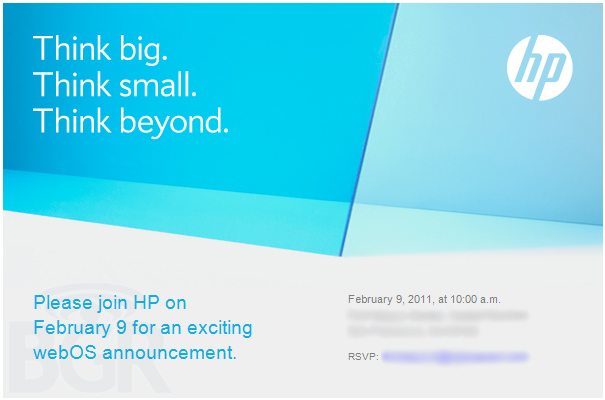 What to expect? You mean besides the first PalmPad tablets? The invitation implies multiple devices of varying sizes. The odds are good, however, that we won't see Palm unveiling its PalmPad line at CES.  But don't despair, webOS fans, the new webOS is coming and with a vengeance.
Posted 1/4/11