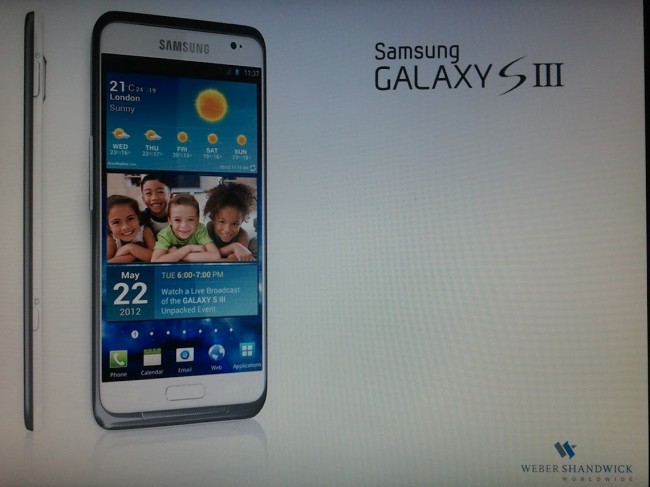 Pictured is what is believed to be the Samsung Galaxy S III. The device hasn't been announced yet, and we've seen other leaks before showing slightly different designs.  However, this one looks to be more "official" and promising when compared to the rest.
We are not sure when Samsung will announce the new smartphone but speculation is later this month.  Other rumors point to an event on May 22, when Samsung will make the official announcement.
As for what we can expect with the new device, the picture show an even slimmer device with a slightly bulging camera.  We expect more power all around as well as one of the best quality screens available.  4G will also inevitably be packed into the device.   The operating system will likely be Android 4.0 Ice Cream Sandwich.  Samsung will unlikely stick 2.3 Gingerbread on it like most other Android devices are getting at the moment.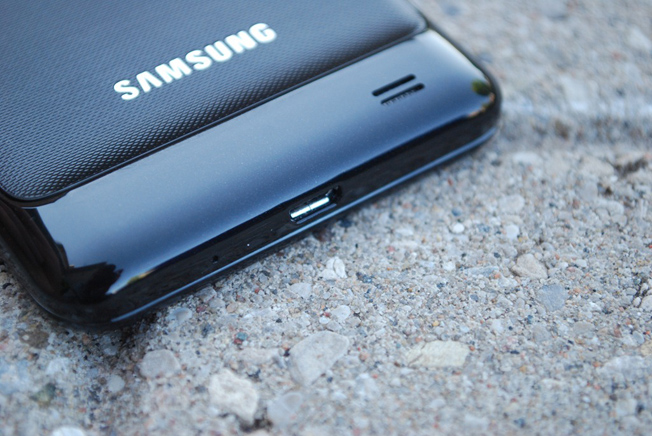 Dutch mobile blog GSM Helpdesk also published what it claims to be an official press photo of the Samsung Galaxy S III, obtained from an unnamed source. The site also reasserts a wide range of specs including a full HD Super AMOLED display, Android 4.0 with Samsung's TouchWiz UI, a 4.8-inch display with 1080p HD resolution, a 1.5GHz quad-core Exynos processor and a remarkably slim case made of ceramic.  The device pictured is in line with previously leaked renders, though we can now see that Samsung appears to have opted for capacitive hardware buttons in place of the on-screen navigation buttons seen in other Android 4.0 builds.
In related news, despite an earlier leak that made a May announcement seem increasingly likely, Samsung is apparently still considering an April launch for its highly anticipated Galaxy S III smartphone, South Korean news site MK reports. Samsung president for the China region Kim Young-ha is quoted as having said that the company is still pushing for an April launch.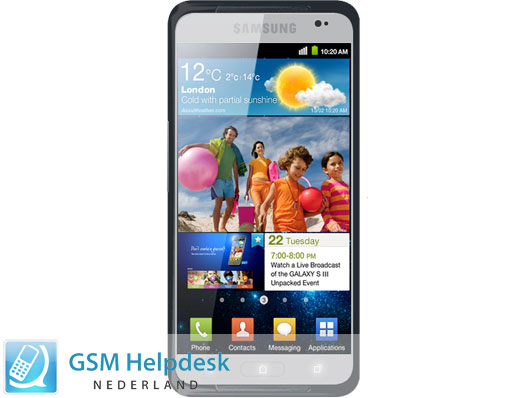 "In order to increase sales of the Galaxy S3 as well as the Galaxy Note which is already very popular in China, the company is considering rescheduling the rollout of the Galaxy S3 from May to April," Kim reportedly said while speaking at the Samsung Forum 2012.  With HTC's One-series smartphones set to launch next month, the South Korea-based vendor is undoubtedly under pressure to push up its Galaxy S III release, though carriers could stand in the way here in the United States.