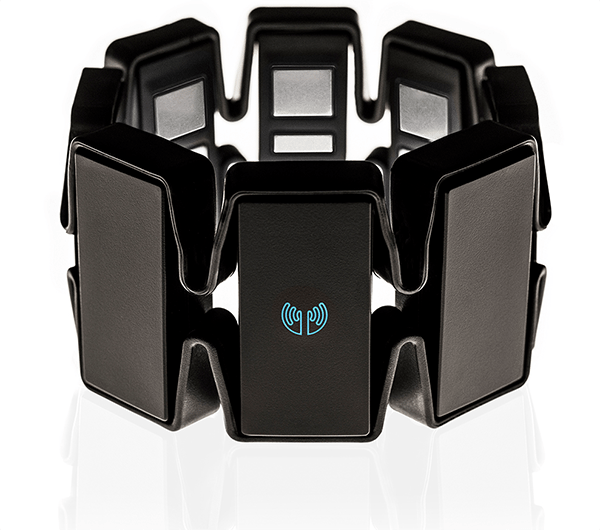 Myo is a muscle-sensing gesture control armband that uses numerous sensors that translates your hand movements to gestures, controlling PCs, TVs and smartphones, all without having to actually touch any device or screen. The concept of the Myo Muscle-Sensing Armband was introduced back in 2013 by Thalmic Labs, and shortly, it will be available on Amazon.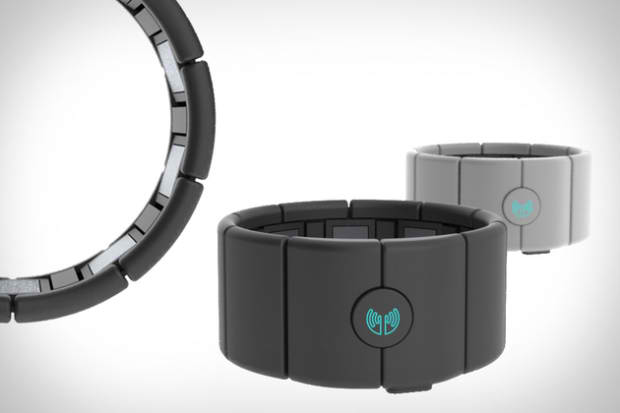 Myo Muscle-Sensing Armband Senses Lots of Motions
The Myo Muscle-Sensing Armband has eight muscle-sensing modules that strap on to your forearm so that it can detect your hand gestures. It can detect rotating and squeezing your fist, spreading your hand, waiving, and even pinching with your finger and thumb. The Myo also features an accelerometer, gyroscope and a magnetometer, which helps the device monitor and detect various motions.
Feature Set
The Myo Muscle-Sensing Armband has no power button. It simply and automatically turns on as soon as you pick it up, and it will go to sleep if left alone for a period of time. Battery-wise, a charge can last up anywhere from 10 to 14 hours if used continuously. It relies on Bluetooth LE to communicate with the various devices around your home or office, and even there's a special Myo Connect app, which will feed the motion input back to whatever device or program you're controlling with the Myo.

Device Compatibility
There are plenty of devices and software with which Myo is compatible, including a Parrot AR, games, PowerPoint, VR smart glasses and iTunes. You can download these "app connectors" straight from the Myo Market, which also include apps for popular games, Spotify, Netflix and Sonos.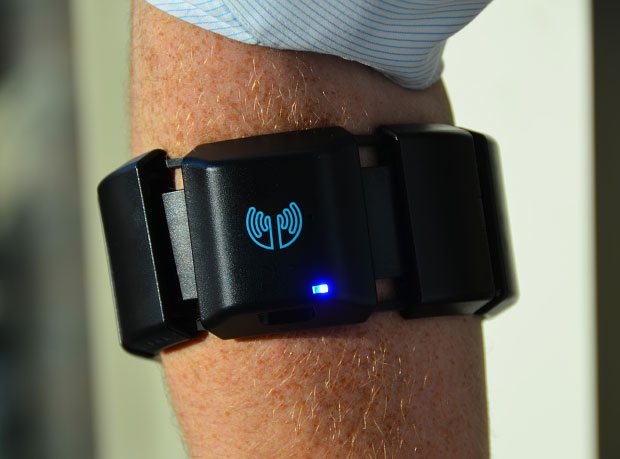 The Myo Muscle-Sensing Armband comes in black and white, and has already sold 50,000 pre-order devices. It will soon be available for $199 on Amazon.