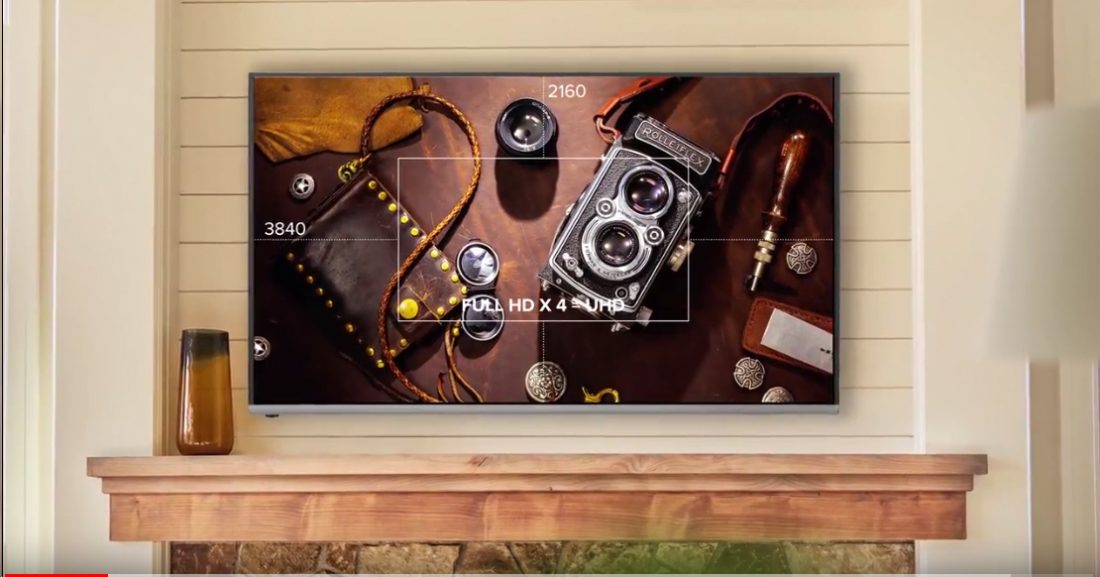 While fall ushers in an array of annual delights, like cooler weather, gorgeous foliage, chunky sweaters, and pumpkin spice, it's also an exciting time of year for product purveyors jockeying for some consideration of their own. This seasonal competitiveness among consumer goods is understandable, since many people (like me) have already started holiday shopping in search of worthy gifts and gets. With that in mind, here are six Fall Finds that, while well-suited for gifting, may very well inspire you to acquire for yourself.
Hisense H7 Series 4K Ultra HD Smart TV (www.BHPhotoVideo.com) – $399.99
With football season here and holiday gifting around the corner, TVs are definitely top-of-mind. Get the latest in HDR Smart TV Technology from Hisense, one of the largest TV brands on the planet that you've probably never heard of. With four times more pixels (8.3 million) compared to standard high-definition TVs, the H7 Series 4K Ultra high-definition television provides a crystal-clear picture. It has UHD upscaling, which increases the HD content resolution, while motion rate technology digitally reduces the blur that's commonly associated with fast-moving objects on the screen. HDR technology also elevates the brightness and colors, while its local dimming backlight feature increases bright and dark areas of the screen for sharper contrast. I also love the "one-touch" hot keys on the premium remote providing rapid access to your favorite shows. And, the newly redesigned Hisense Smart TV Platform also makes navigating content super-easy.  You can enjoy popular built-in streaming apps like Netflix and Facebook and even jam out to award-winning sounds by DBX-TV. As a smart TV, Ethernet and Wi-Fi connectivity is built-in to provide access to streaming media and the app store. Plus there's four HDMI inputs for connecting digital high-definition sources such as HD cable and satellite boxes and Blu-Ray players. Other features include text-to-speech support and V-Chip 2.0 parental controls.
VocoPro Mobile Karaoke PA System with Built-in LED Light Show (www.Amazon.com) – $359.00
For karaoke enthusiasts who love to entertain, audio leader VocoPro has yet another great option. The company recently announced its new LightShow product—a professional 100 watt, battery powered, Karaoke PA system that's also Bluetooth enabled to easily connect with device types. It also has super cool sound-activated LED moonflower lights on top of the unit adding an exciting visual effect to the karaoke experience.This LightShow model, which is reported to have twice as much power as its competitors by the way, also has fun echo mic effects along with on-board digital FM radio and an MP3 player via SD card slot. Plus, a line input accommodates most music sources. For duets, it comes with two wired microphones, and users can access thousands of karaoke songs on YouTube using any smart-phone/tablet, or sing along with the latest hits on the radio. This will turn any ordinary party into a fun-filled karaoke jam session!
Caséta Wireless Smart Lighting Kit (www.CasétaWireless.com) – Starting under $100
Live free and comfortable in the connected home with The Caséta Wireless Smart Lighting Kit by Lutron, inventor of the original light dimmer. This affordable and easy-to-install smart home solution allows you to control lights and shades from anywhere with a smartphone or handy remote. It can be connected to other smart home devices like the Amazon Echo, Sonos speakers, or Nest thermostats. Users can also create custom "scenes" on the Lutron app, for preset optimal light, temperature, and music levels for everyday occasions like dinnertime, family game night or entertaining friends. There are many benefits to having a Caséta Wireless Smart Lighting Kit. This includes flexibility as it works with the newest energy-saving bulbs, including dimmable LEDs, dimmable CFLs, halogens, and incandescents. Also reliability, as Lutron's patented radio frequency (Clear Connect Wireless) ensures lights won't be affected by other wireless products, Convenience is another benefit, with the ability to mount the provided Pico remote control anywhere, like car visors, table pedestals, and more, making it easy to adjust to your perfect light level. Caséta Wireless is sold nationwide at the Apple Store, The Home Depot, Lowe's, and Amazon.com.
DEEBOT R95 Smart Vacuum (www.Amazon.com) – $549.99
Here's an item that'll save you time and effort this season and beyond. It's the DEEBOT R95—a flagship "smart" vacuum from ECOVACS Robotics that boasts integrated Amazon Alexa voice command capabilities. With this technology, owners can control their DEEBOT robotic vacuum cleaner hands-free using Alexa. That means more time for family and celebration this holiday season, and less time spent vacuuming before your in-laws arrive to your holiday party. The ECOVACS Amazon Alexa Skills allow the R95 to respond to voice commands delivered through devices including Amazon Echo and Echo Dot, making floor cleaning easier than ever before. For example, "Alexa, ask DEEBOT to start cleaning" enables the robot to start its cleaning process, while "Alexa, ask DEEBOT to start charging" instructs the DEEBOT to return to the charging station for self-charging. To stop cleaning, simply say "Alexa, ask DEEBOT to stop." DEEBOT's innovative mapping technology builds a floor plan of your house as it cleans, becoming more efficient over time. The associated app allows you to focus on certain areas, set up virtual boundaries to keep it from going into specific rooms, or even start the R95 while you're away. Pet owners rejoice, as this unit features two interchangeable suction options: the main brush option for deep cleaning, and the direct suction option for vacuuming up human and pet hairs without tangling.

Nuvanna tri-layer all foam mattress (www.Nuvanna.com) – Starting at $550
Direct-to-consumer Nuvanna tri-layer all foam mattresses help people achieve balance in their lives through better sleep. Of course, sleep is essential to relax and recharge, and the Nuvanna tri-layer all foam mattress is a great way to get a good night's rest. This supremely comfortable mattress boasts the latest innovations in sleep technology to provide exceptional quality, performance and durability. Its three-layer construction provides comfort, temperature control, and progressive support for all weights, sizes, and sleep positions.  The first layer cradles you while dispersing body heat to keep you cool. The second layer is designed to minimize motion transfer, responsively contouring to sleep movements. This provides continuous support without feeling every motion your partner makes. The third layer features progressive support to eliminate that "quicksand" feeling that often plagues memory foam mattresses. All of this sleep tech is aptly wrapped in a moisture-wicking, breathable cover made of Tencel—an ultra-premium, botanically derived fabric made with premium moisture-wicking fibers that's more breathable and absorbent than cotton. Order online and it'll ship right to your door with a risk-free 100-day trial.
Speks De-Stressing Magnets (www.GetSpeks.com) – $24.95-$27.95
Fidgety? Grab yourself some Speks, the high intensity magnetic desk toy and ultimate de-stressor. A pack of 512 high intensity 2.5mm Speks magnets can be mashed, molded, stretched and strung into 3D shapes over and over again. They're tactile stress reducers, and with each use you create something new and colorful. Display them on your desk and carry them with you in a handy carrying cube for on-the-go play. Speks are available in 11 metallic colors including seasonal edition silver, nickel, limited edition rose gold, red, green and blue.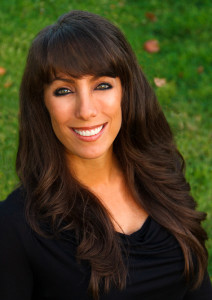 As the Executive Editor and Producer of "The Luxe List," Merilee Kern is an internationally-regarded consumer product trends expert and hospitality industry voice of authority–a travel, dining, leisure and lifestyle expert who spotlights noteworthy marketplace innovations, change makers, movers and shakers. She identifies and reports on exemplary travel destinations and experiences, extraordinary events and newsworthy products and services across all categories. Reach her online at www.TheLuxeList.com, on Twitter at www.Twitter.com/LuxeListEditor, on Facebook at www.Facebook.com/TheLuxeList and on Instagram at www.Instagram.com/LuxeListReviews.

***Some or all of the accommodations(s), experience(s), item(s) and/or service(s) detailed above may have been provided or sponsored at no cost to accommodate this review, but all opinions expressed are entirely those of Merilee Kern and have not been influenced in any way.***
To comment on this article and other GadgetGram content, visit our Facebook page, or our Twitterand Instagram feeds.