Multiroom wireless audio systems are all the rage, and can fill your house with music, but for a long time Sonos had the monopoly. Still today, there aren't too many options, however, the latest company to enter the game is Como Audio with its new SpeakEasy multiroom Wi-Fi music system.
The Como Audio SpeakEasy features a 3-inch, four-layer voice coil woofer along with a 0.75-inch silk dome tweeter, all housed in a compact package with a tuned bass port at the rear for better low end response. It even has actual knobs to control volume, which is something of a rarity these days. Even better, the SpeakEasy features Google Assistant built in, letting it act as a hub for your smart home, controlling your thermostat or lighting.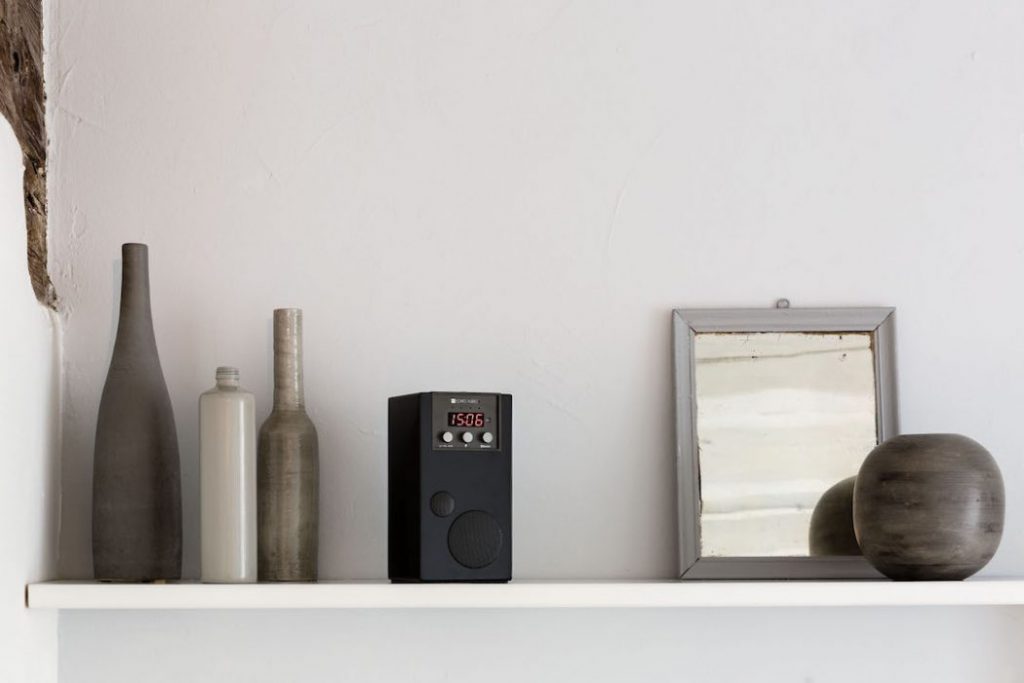 "As with other Como Audio devices, I want to fill a void in the marketplace and create a product that not only includes all of the great advantages that the Google Assistant has to offer, but is coupled with a beautifully designed, great-sounding music box," Como Audio founder and CEO Tom DeVesto said in a statement. "Designed as a multiroom audio system, listening to great-sounding music from a plethora of sources just became sweeter and so much more."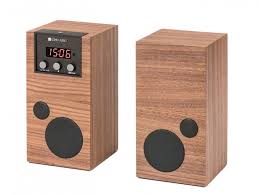 Como Audio is aware of the resurgence in vinyl record sales as well and wanted SpeakEasy buyers to be able to play their records everywhere they'd play other music. To that end, the company is introducing its first-ever turntable, simply named the Como Audio Turntable. In addition to it being a stellar turntable, it also features wireless streaming, letting you easily play your records over your SpeakEasy system.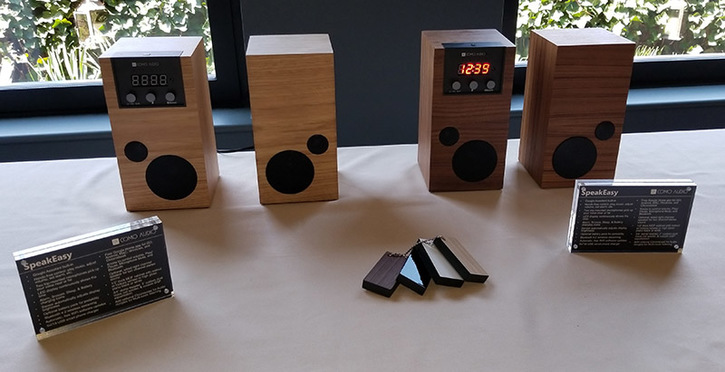 The SpeakEasy comes in a variety of finishes, with the walnut finish selling for $350, while the designer hickory, piano black, or piano white models will cost you $400. The SpeakEasy is initially being offered via a Kickstarter campaign, and will launch everywhere in October. The Como Audio Turntable will also come in walnut, hickory, piano black, and piano white finishes and will arrive this fall. So far, no pricing information for the turntable is available. For more information on the SpeakEasy, see the Kickstarter page.
Comment on this article and other GadgetGram content by visiting our Facebook page, or our Twitter and Instagram feeds.