Snowboard boots are designed to protect the ankle area, as well as allowing a good amount of movement in the ankle, both forwards and side to side. Snowboard boots are also designed to endure through wear and tear, resisting slightly when you lean forward and flex, while still allowing for a comfortable range of motion without pressure points.
Every person is different, and so, every snowboarder is different. All of this basically translates to the importance of having snowboard boots that are well designed, capable of offering flexibility and comfort while still providing a tight fit within the upper lace part of the boot.
If you love snowboarding and you're looking for a new pair of high-quality, comfortable snowboarding boots for your next snowboarding adventure, take a look at Ride's Triad Snowboard Boots.
Ride, Inc. is one of America's largest snowboard companies with their headquarters located in Preston, Washington. They are a leading producer, manufacturer and dealer of snowboards (like their Ride WARPIG Snowboard) as well as apparel and accessories.
The Ride Triad features a hybrid lacing system that also offers the adjustability of traditional lacing (just like the older 2013 model), while also adding a BOA Tongue Tied Heel Hold System which pulls in the tongue into the boot, giving you a supreme heel hold. The Ride Triad's design is certainly a genius design, mainly because a lot of snowboarders find it hard to get the upper part of their boot as tight as possible when using traditional lace boots.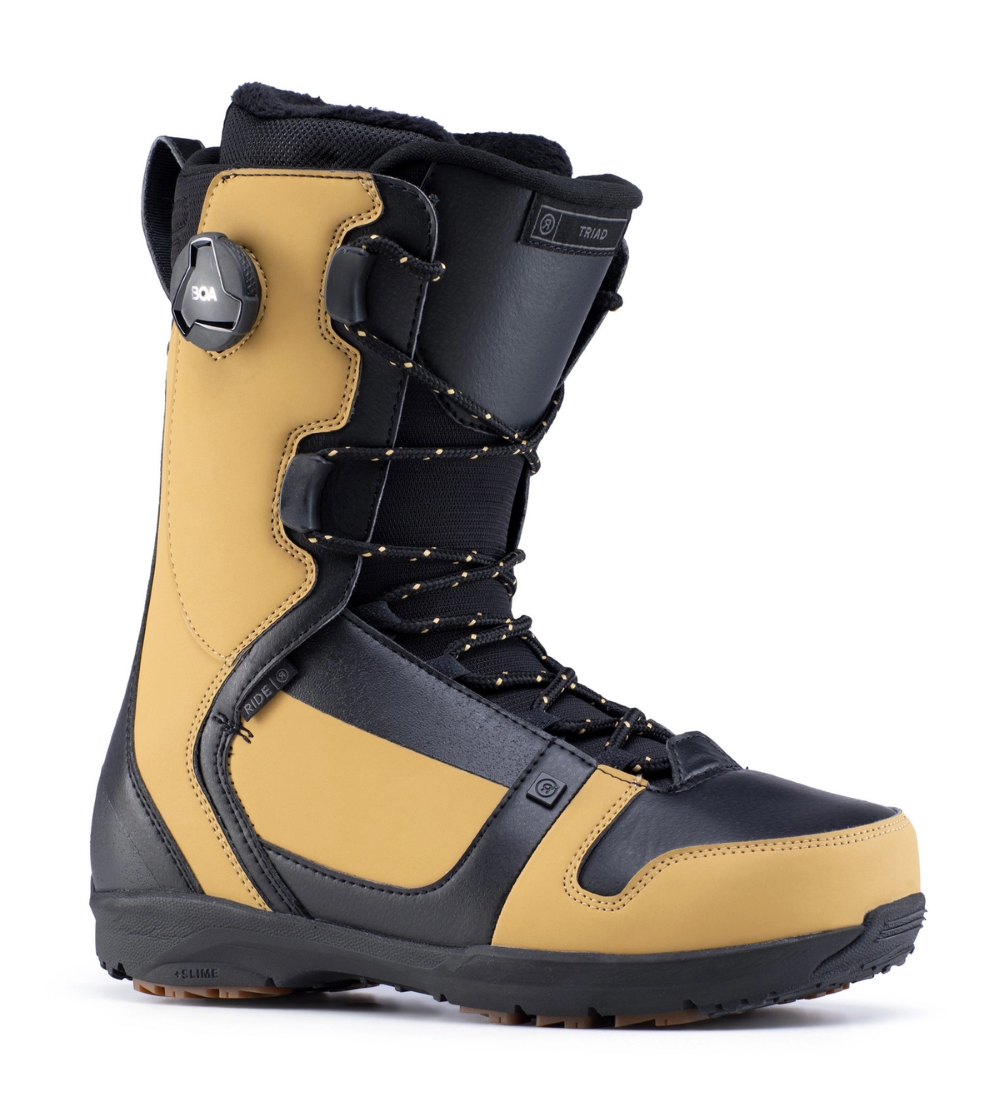 The Ride Triad are flexible enough to provide a forgiving all-mountain freestyl-ish ride, all thanks to their Flexlight 2.0 Sole and +SLIME Midsole. These are mainly combined to maintain stability and traction while riding your snowboard. These snowboard boots also feature a Heat Reflective Foil that redirects heat underneath the foot and in the toe to help keep in the warmth.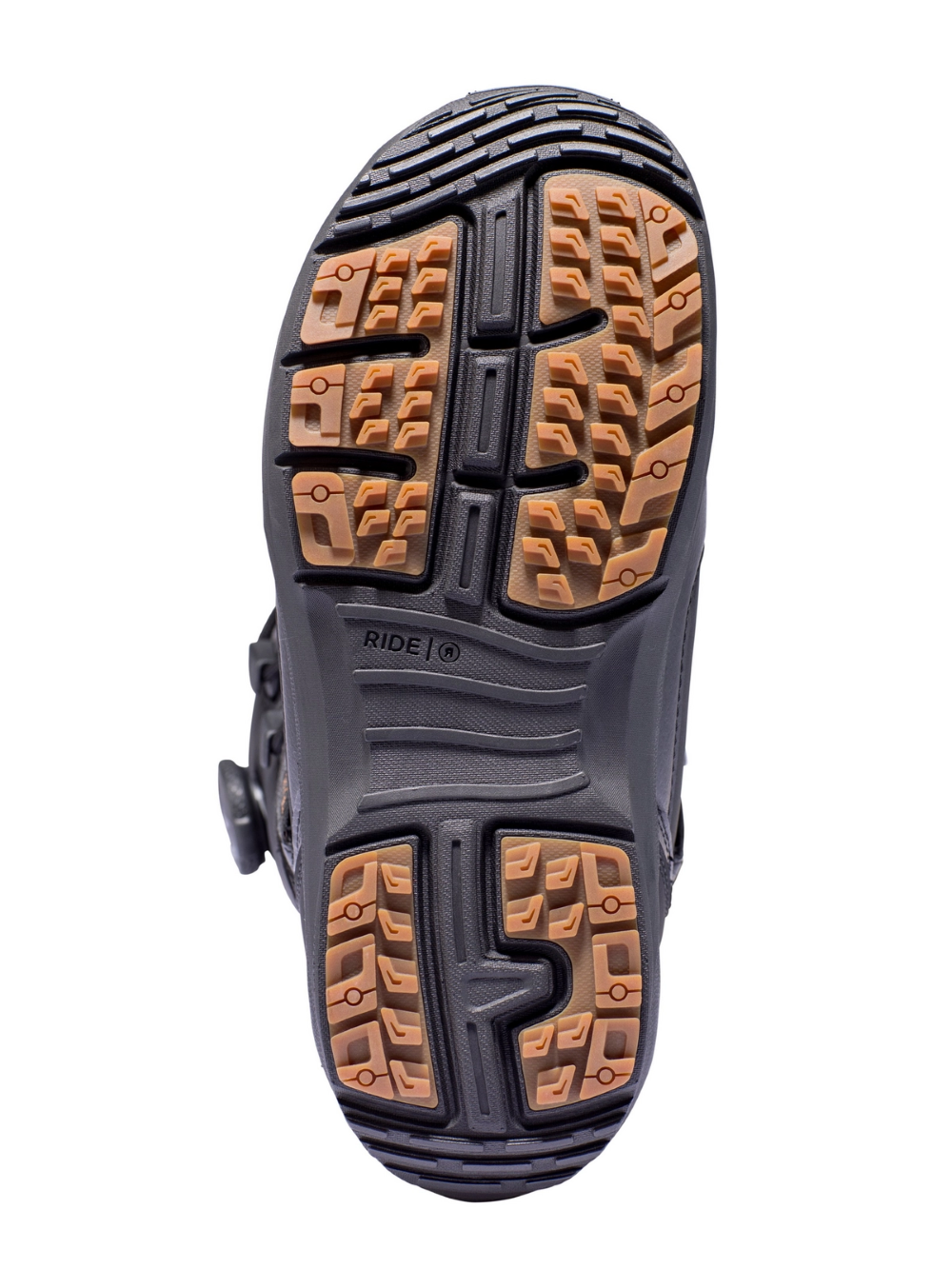 The Ride Triad are traditional lace snowboarding and are some of the lightest weight, shortest length performance boots on the market, fitted with Intuition Mobile Foam Liner to create performance with freedom of movement. Their proprietary BOA Tongue Tied Heel Hold System ensures a tight heel fit. The side dial provides a secure fit in the ankle and eliminates the need for a traditional harness. The Lock Down Turbo Liner Lacing is a secure, no slack lace mechanism that locks your laces in place, providing a secure lace hold. The new feature Flex Light 2.0 with +Slime Midsole provides snowboarders with impact absorption, stability, and traction.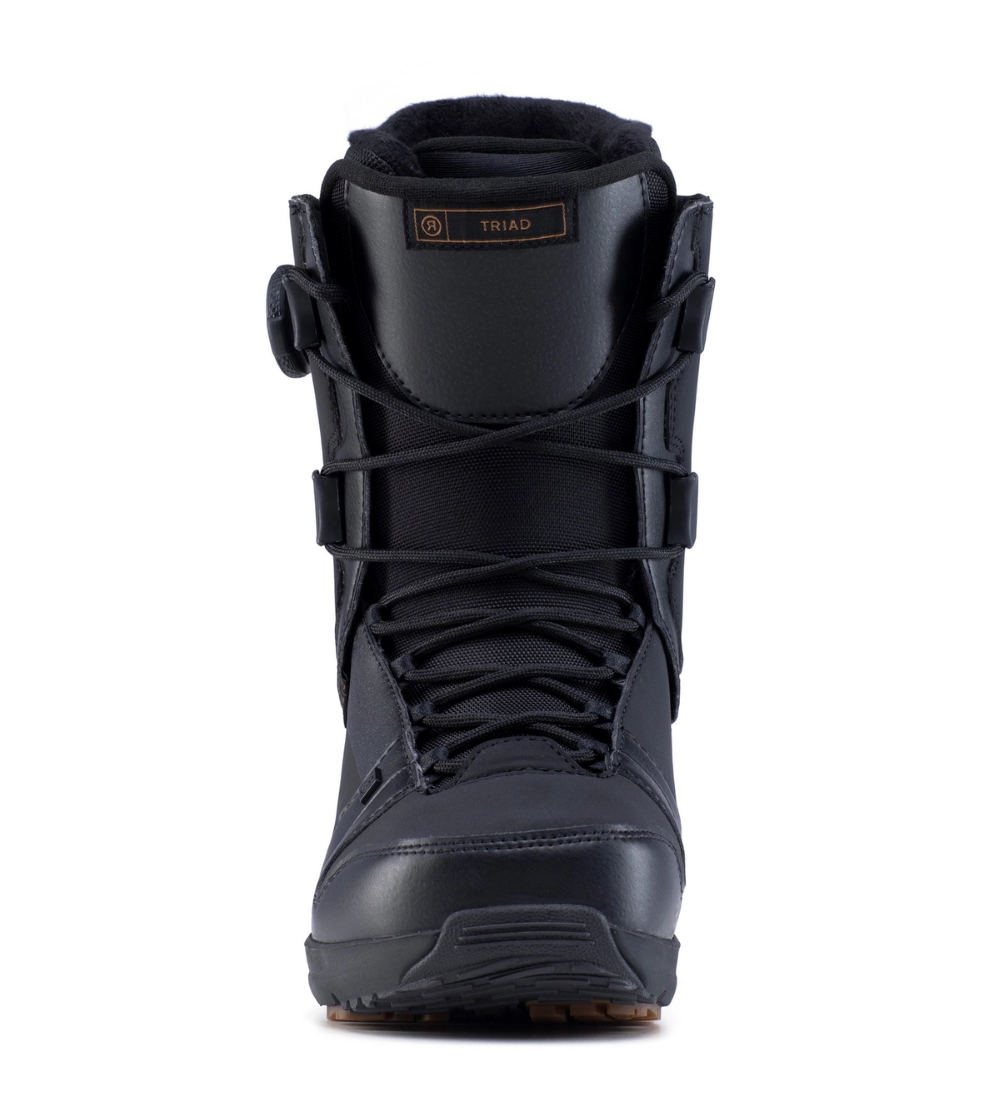 All these features make the Ride Triad a mid-flexing boot for the freestyle focused rider. The Ride Triad Snowboard Boots can be laced loose on the bottom and tight on top, and snowboarders can crank the BOA system nice and tight to ensure a secure fit that locks the heel down in place.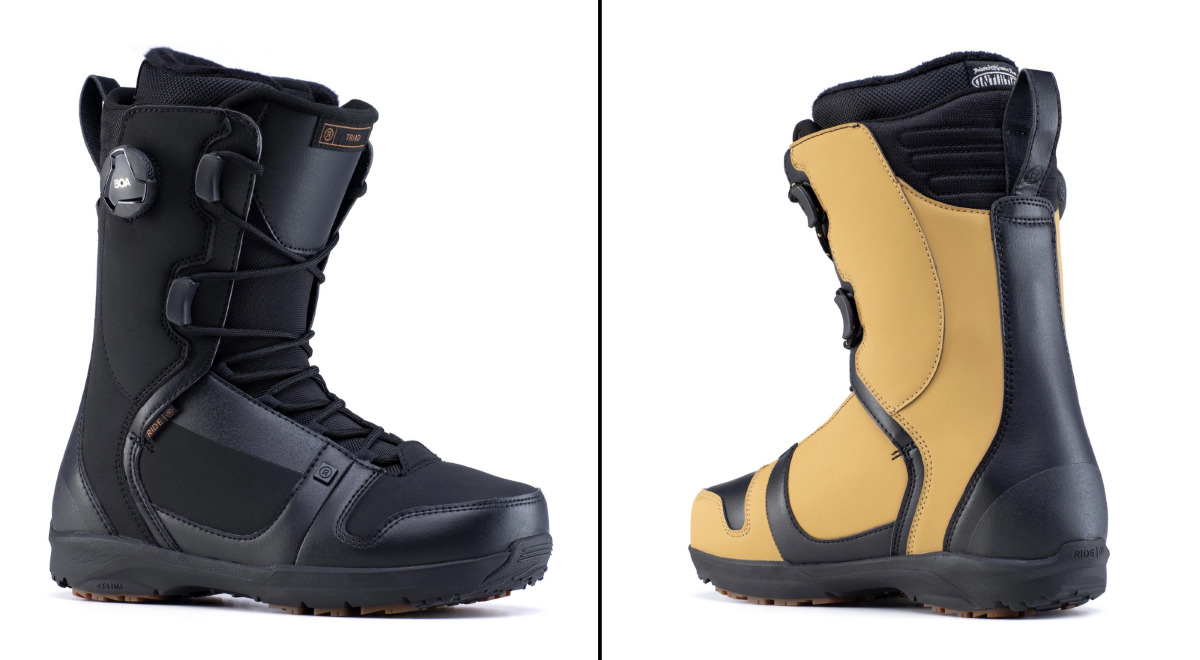 The Ride Triad Snowboard Boots are currently available in many different sizes (7-13) and can come in two different colors: Black (full Black) and Camel (with Black outlining). If you're interested in getting a pair of Ride Triads, each pair of these traditional lace snowboarding boots is currently going for $250. You can find them at Ride's official website, on this page.