If you're looking for an aroma diffuser to have on your car, office or home office, then take a look at the MoodoGo Portable Aroma Diffuser.
Aroma Diffusers (also known as Essential Oil Diffusers) are mainly used for Aromatherapy. Aroma Diffusers are small gadgets that disperse essential oils so that their aroma fills a room or an area with a natural fragrance.
The MoodoGo Portable Aroma Diffuser is made by Moodo, the same company that released the Moodo Smart Home Aroma Diffuser around two years ago (Nov 16, 2017). The company was formed by a group of perfume experts that provide notch fragrance ingredients for over 35 years.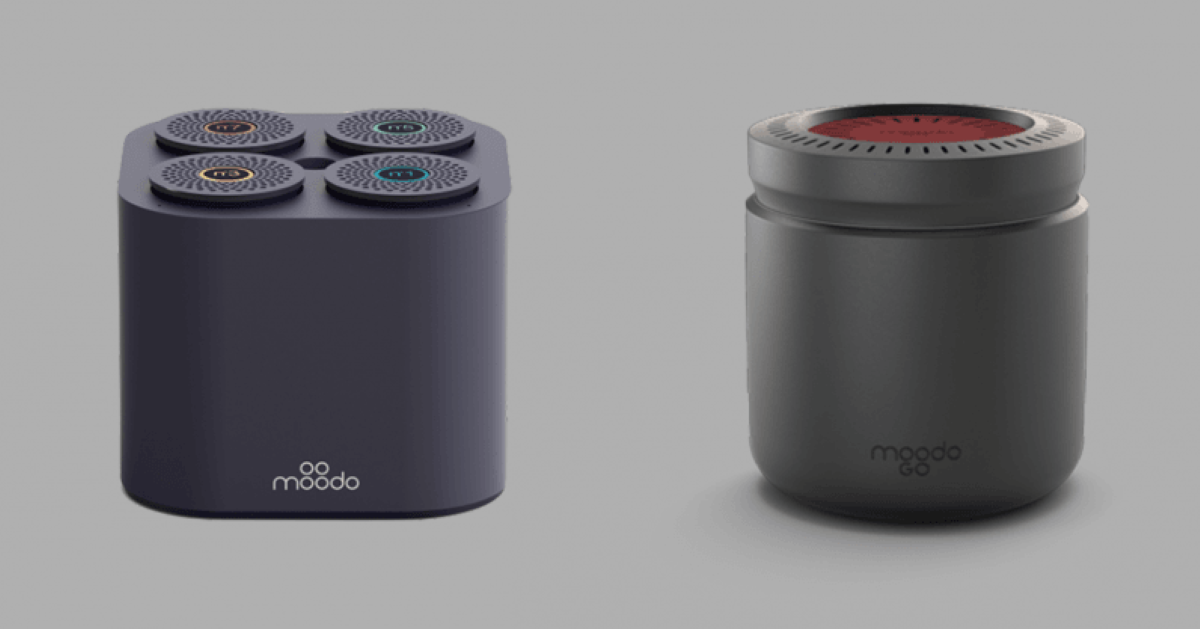 While the Moodo Smart Home Aroma Diffuser is a bigger device that was designed to just have around your house, which can be personalized with four interchangeable scent capsules and controlled from afar via smart technology, its recently released smaller brother MoodoGo Portable Aroma Diffuser (100% based on its predecessor) is much easier to carry around, as well as way more simple to use.
Let's take a look at this small Moodo Aroma Diffuser and see everything it has to offer.
DESIGN & SPECS
The MoodoGo is a lightweight and compact Moodo Aroma Diffuser model that was mainly designed with portability in mind.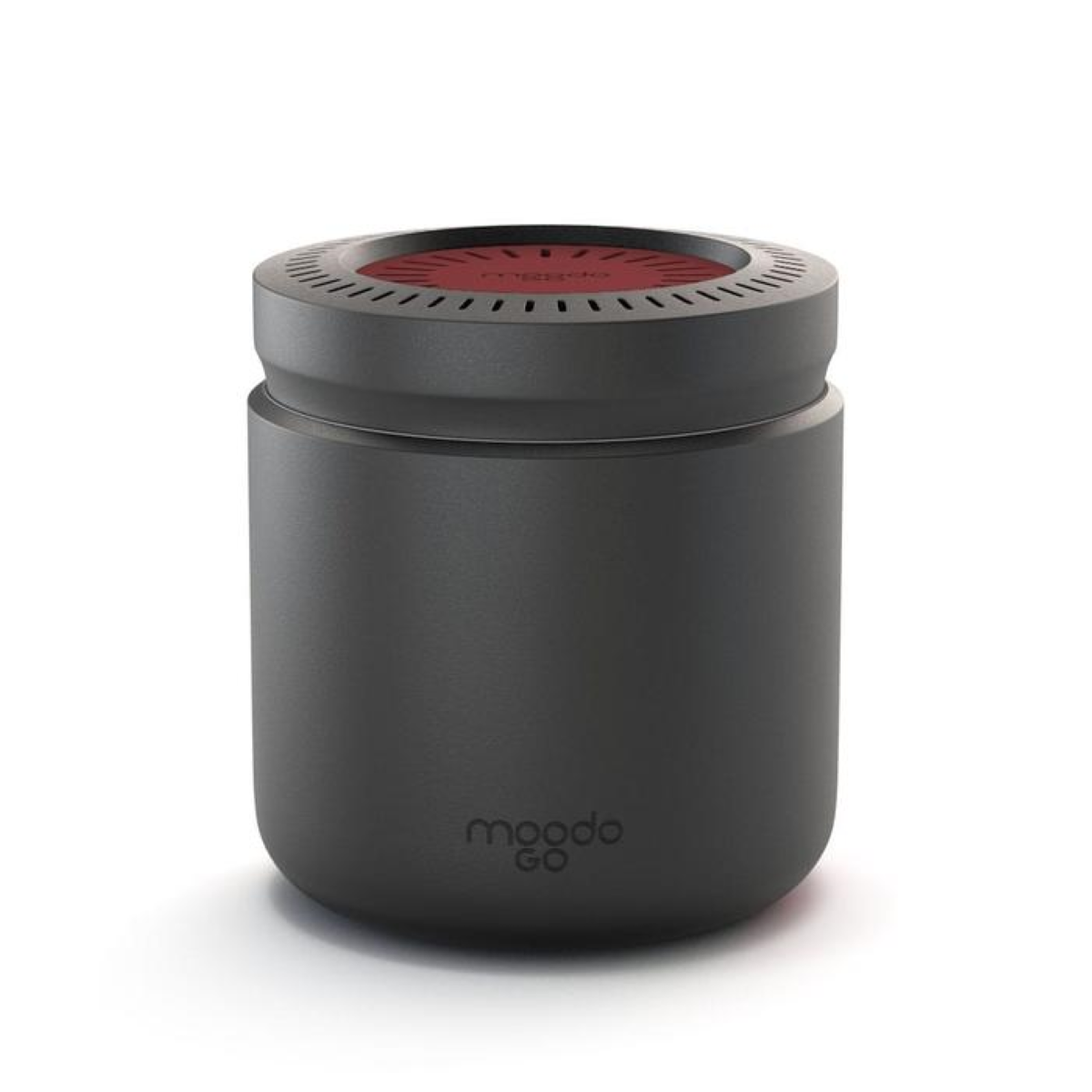 This little aroma diffuser is perfect to have inside your car, enhancing your in-car experience with its premium scent capsules, but it's also great to have in your company's office or your home office.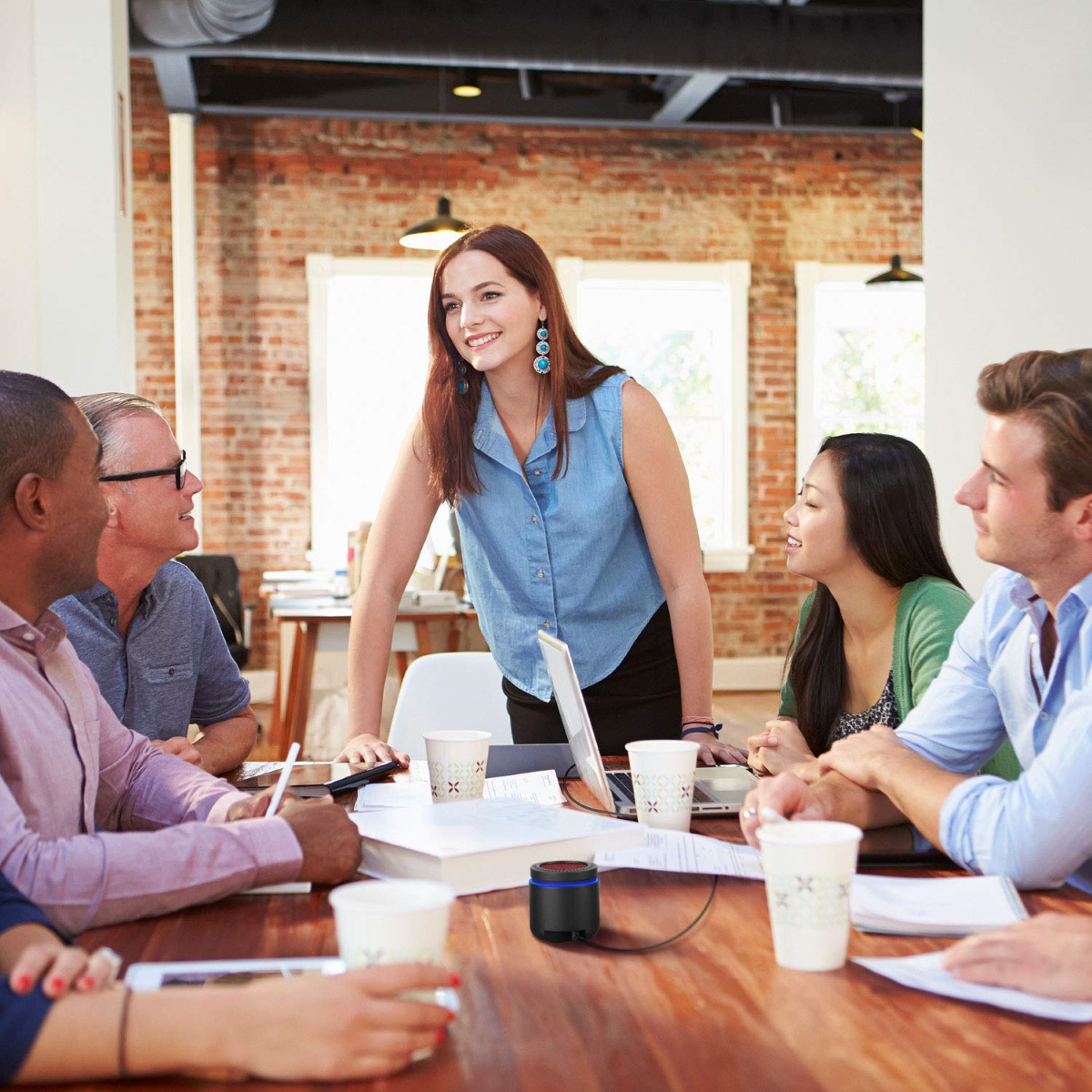 The device uses dry air technology to diffuse its capsule's essential oil's aroma and offers its users an easy control to adjust the fragrance's intensity.
This small aroma diffuser can easily fit inside any car's cup holder. The device is powered by a USB cable which further promotes its portability. The MoodoGo is so small that it can go wherever you go, making it the perfect solution for taking your fragrance with you anywhere.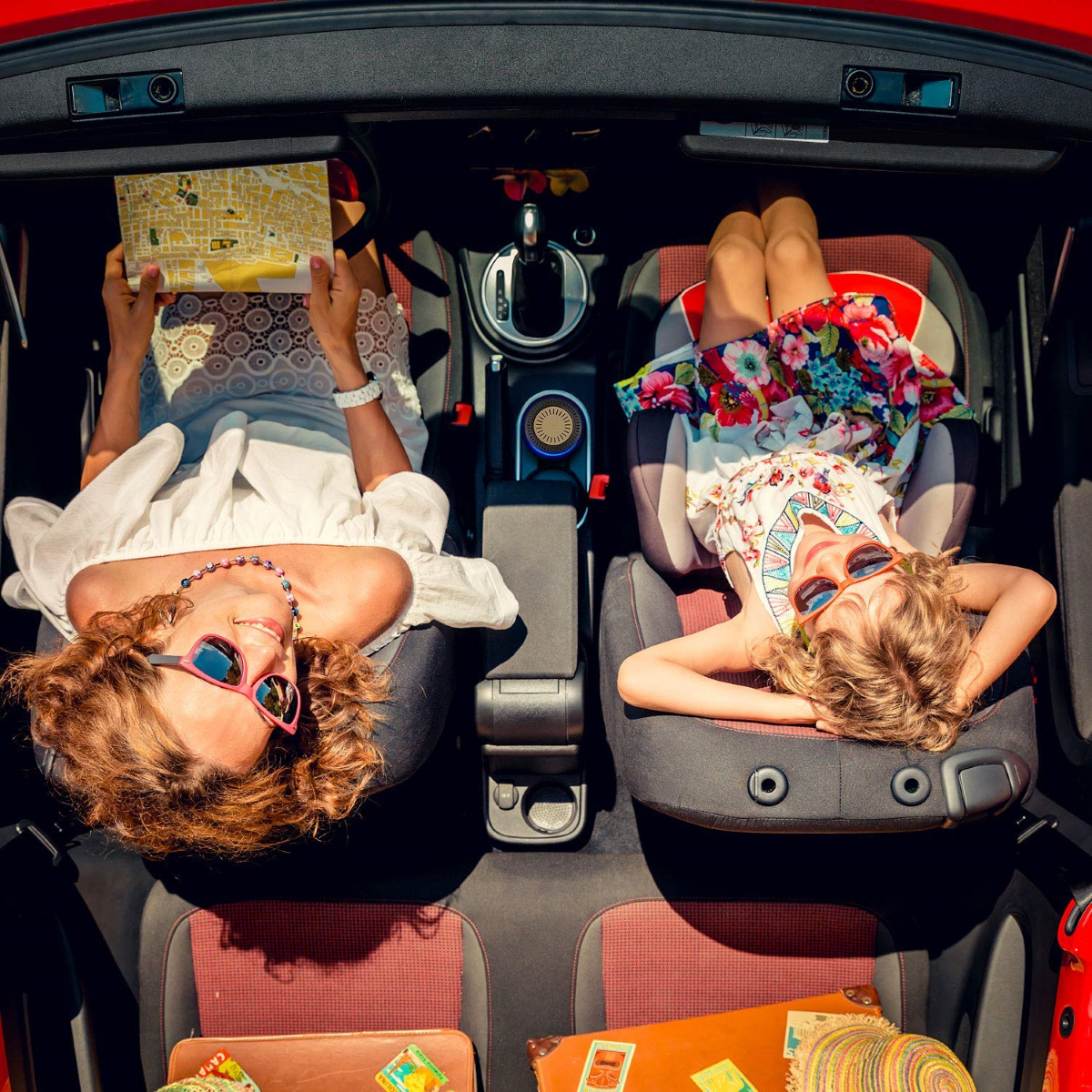 Contrarily to its bigger brother (the original model), which can hold a total of four interchangeable scent capsules, the MoodoGo only holds one scent capsule, but as stated, it's a perfect fit for car cupholders or any cramped desk spaces.
FINAL THOUGHTS
The MoodoGo Portable Aroma Diffuser is a small, lightweight and compact aroma diffuser designed with portability in mind. It's easy to use and perfect to have in your car, office or home office.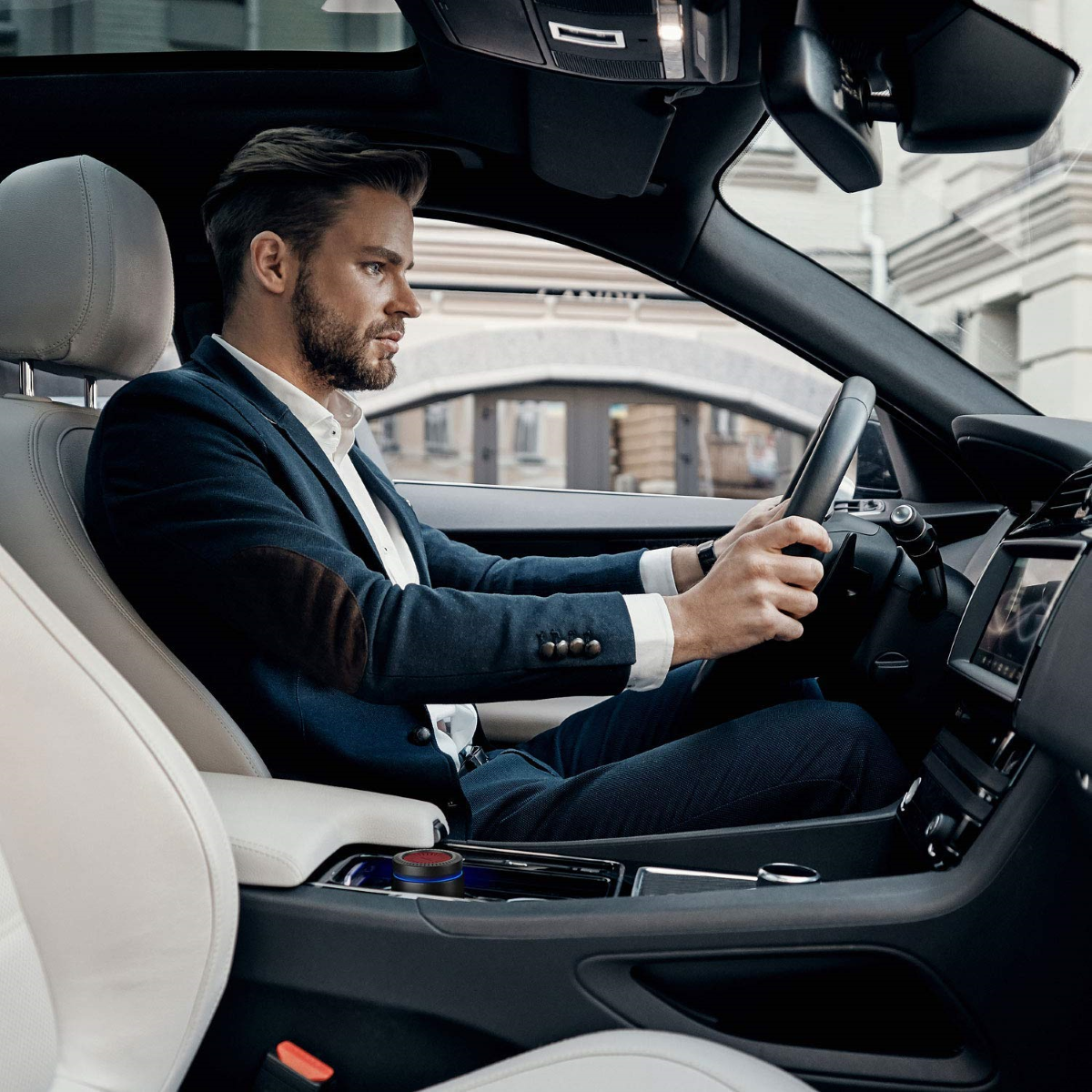 Its capsules are available in four different aromas: Sea Breeze, Grandma Vanilla, Orange Sunrise, Wood Royale.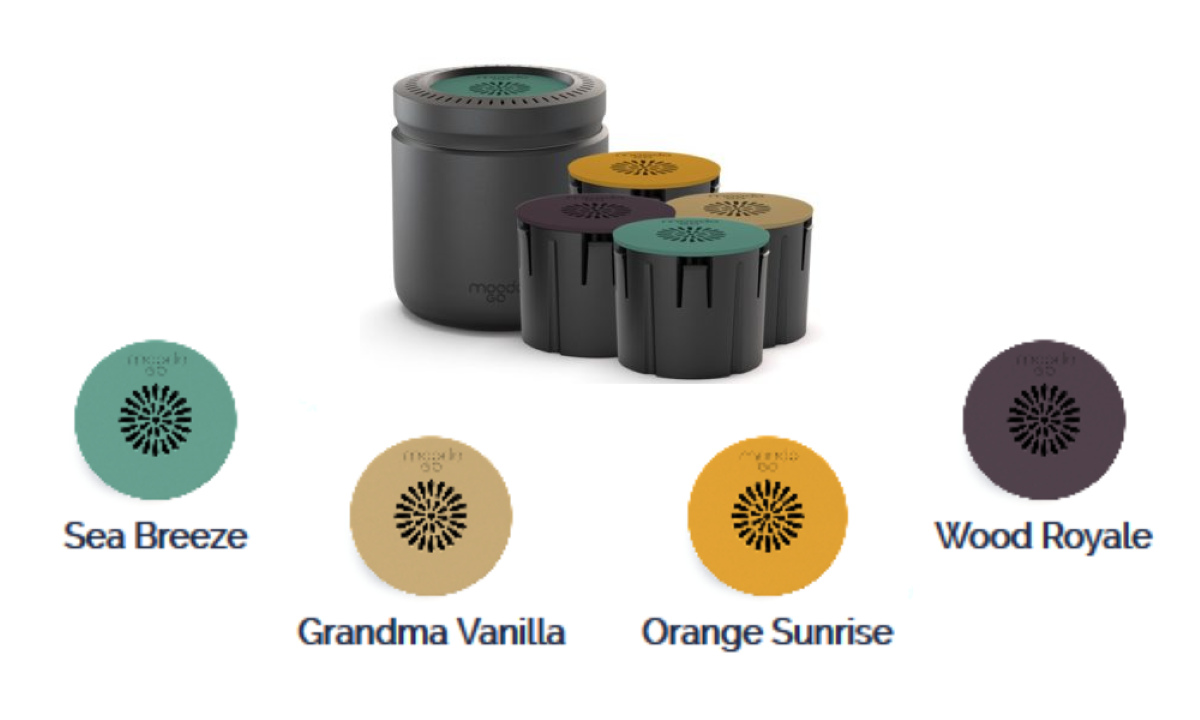 If you're interested in buying it, both available packs are currently discounted from their normal prices. You can either get a MoodoGo and 1 capsule (was priced at $41.18) for $33.68 (saves you $7.5) or you can get the MoodoGo with all four different capsules, which will cost you $40.38 (was 63.68, saving you $23.3). You can order yours online right now, directly from Moodo's official website, which you can access by clicking this link.