As we've reached a brand-new decade, 2020 already brough us many new stylish gadgets, but that doesn't mean that your belongings need to look like futuristic alien-tech. Instead, they should look as natural as the rest of your home's decor, allowing everything to easily blend in into one single personal space; a place that you're proud to call home. That's exactly what you get with the ANDEN Valet, a brand-new Apple Watch Wooden Charging Stand that easily fits/integrates any series of Apple Watch charger.
The Apple Watch is without a doubt one of the best wearable gadgets ever designed. This tech-enabled smartwatch allows you to stay connected to the entire world, as you can use it to quickly place phone calls, send messages, schedule reminders, consult GPS-enabled maps, stream your favorite music, and much, much more.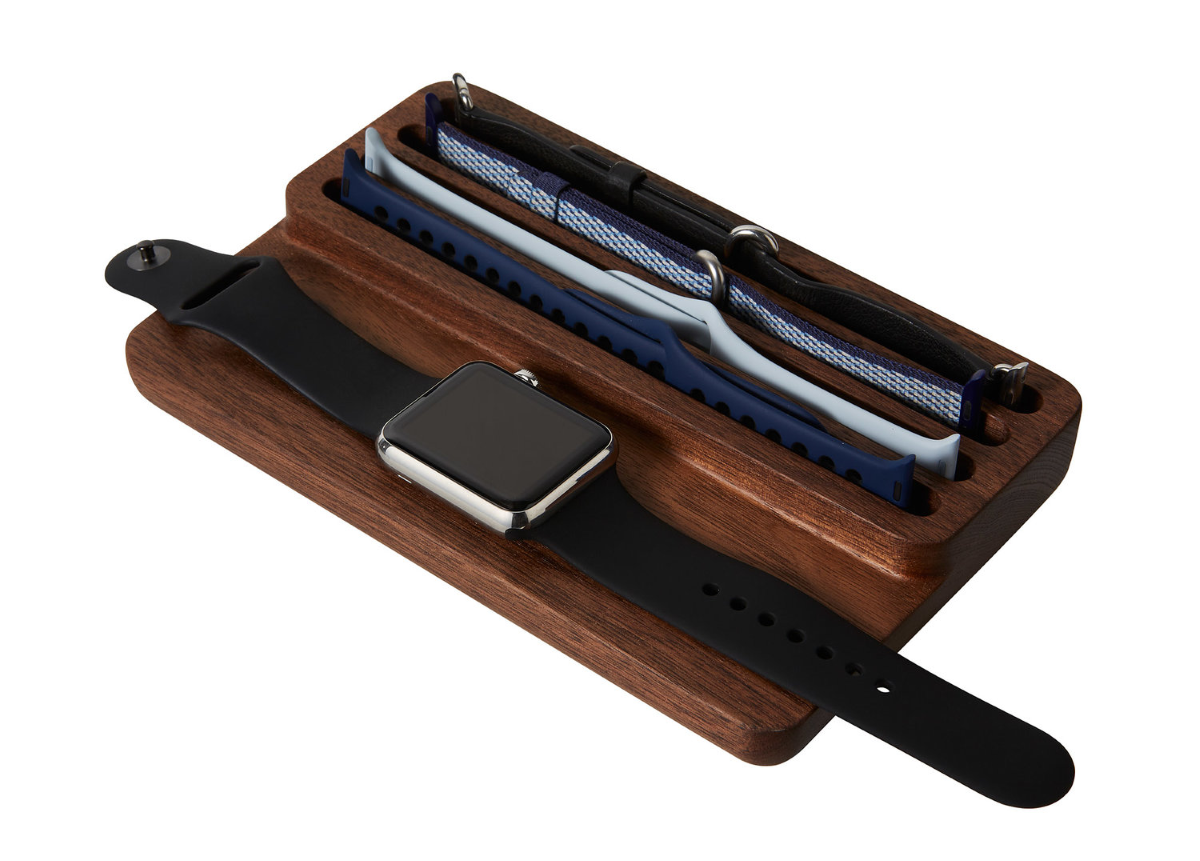 Heck, this smartwatch as even saved countless of its users' lives around the world from a heart rhythm disorder called tachycardia, and it was all thanks to its high heart rate notifications.
However, whenever you use its included charging cable to recharge your Apple Watch's built-in battery back to full power, you're reminded about what your Apple Watch really is – a simple piece of wearable smart tech. that empowers you in this technology driven world.
If you're the type of person that likes the simplicity in things, then the ANDEN Valet is perfect for both you and your Apple Watch. This Apple Watch Wooden Charging Stand looks as simple as you can imagine. It's a simple, yet gorgeous Apple Watch stand that's carved with detail, love, and care from some of the best types of wood in the world.
Let's take a look at this Apple Watch Charging Stand and check everything it has to offer.
DESIGN & SPECS
The ANDEN Valet Apple Watch Wooden Charging Stand is crafted from the finest wooden materials you can think of. Each unit gets its featured beautiful wooden finish by using eco-friendly oils.
Each unit measures 6.88 inches long by 0.59 inches wide by 1.18 inches tall (175 x 15 x 30 mm) and there are currently two (x2) different models available. You can either get your ANDEN Valet crafted from solid Walnut Wood or Cherry Wood.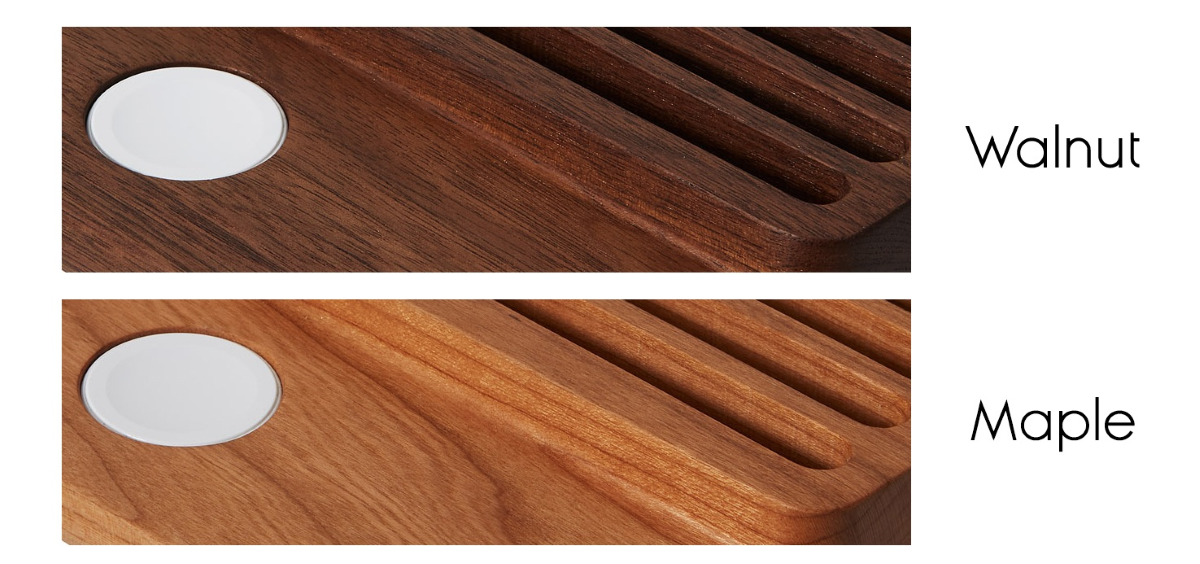 Each piece starts by getting ordered in London, as the company carefully selects each unit's starting wood sample from sustainably sourced solid walnut wood and cherry wood. After that, each unit is professionally hand crafted with a detailed finished while using the finest natural oils available.
The ANDEN Valet Apple Watch Wooden Charging Stand features a deceptively simple design, which is what makes it a pleasure to use it. It also features a precision-cut opening that's designed to perfectly fit your Apple Watch's charging cable, as well as an onboard storage space for up to four Apple Watch straps.
This Apple Watch charging stand's impeccably smooth finish brings out the natural quality of each material, while its four perfectly milled grooves have just enough depth to hold and display your Apple Watch's stylish strap collection.
FEATURES
Full Compatibility
As stated before, the ANDEN Valet Apple Watch Charging Stand fits any Apple Watch's charger series, meaning it works with all Apple Watch Series.
FINAL THOUGHTS
The ANDEN Valet is an Apple Watch Wooden Charging Stand that fits any series of Apple Watch charger, featuring a gorgeous, impeccable, smooth wood finish that's carved with detail, love, and care from some of the best types of wood in the world.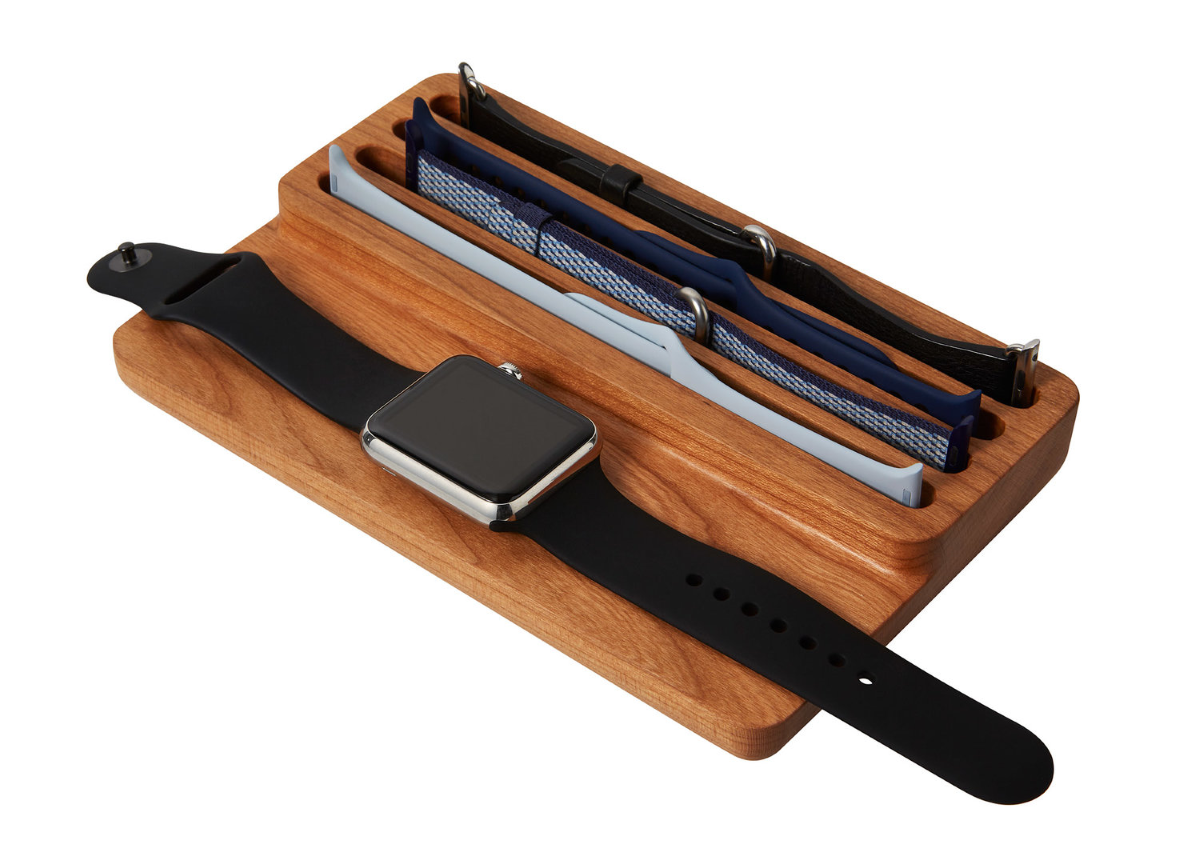 If you're interested in getting it, each unit is currently priced at $117, no matter what model (solid Walnut Wood or Cherry Wood) you choose to go with. You can order yours online, directly from ANDEN's official shopping page, which you can access by clicking here.