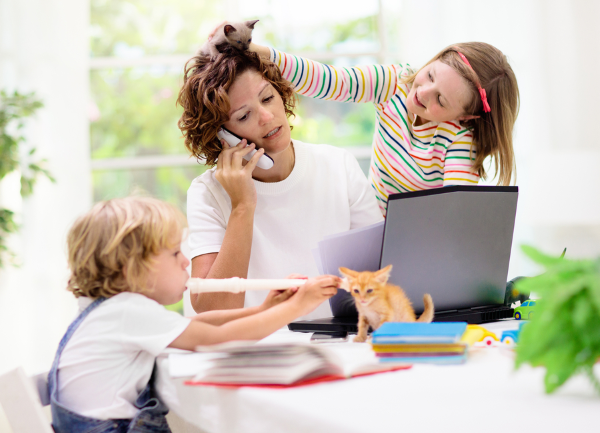 While governments all around the world have been forced to declare that their residents should go under a mandatory lockdown/curfew due to the huge impact that the COVID-19 worldwide pandemic already had, that still doesn't mean that all operations have to stop. As such, tech workers with children, like Apple employees with kids for example, have been asked by their tech firms to work from home just so that each company as a whole can still keep its most important operations running in order to have its business strategies enduring and ultimately, surviving.
Having most of its employees working from home during this worldwide lockdown is what allowed Apple to officially announce its brand-new iPhone SE (2nd generation) for 2020 in the first place.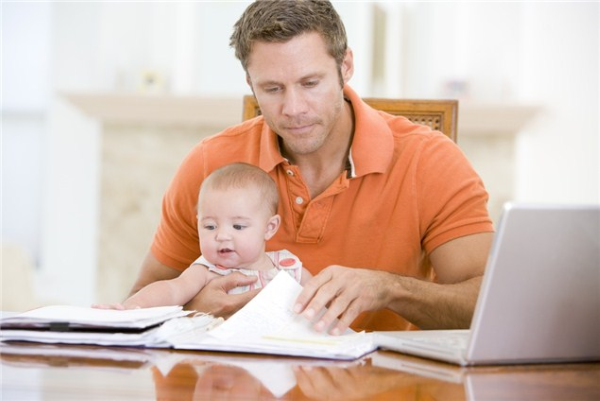 However, that also means that those same working parents have been forced to face the stressful burden of working from home while their whole family is also there, and that obviously includes not only their life partner, but also the younger members of their families.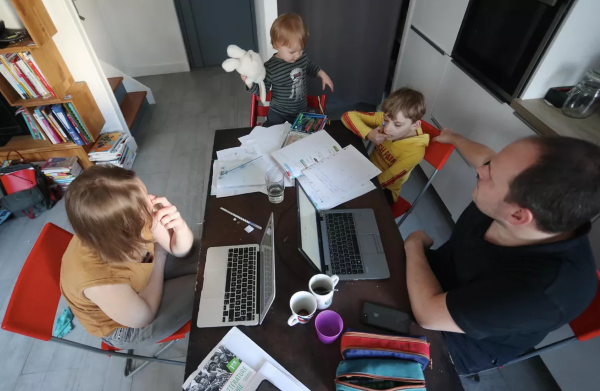 Sadly, that's simply the "new normal" lifestyle for many working parents during these hard times.
So far, a large percentage of worldwide public health experts – including both the CDC (Centers for Disease Control and Prevention) and the WHO (World Health Organization) – have already recommended to several different companies that the responsible people for those firms should encourage their employees to work directory from home.
That course of action should be followed by most companies worldwide as a way to not only prevent the potentially deadly coronavirus from spreading around offices, public transports, public locations and pretty much anywhere else within each and every country, but also to ensure that those same people have a much lesser risk of contracting the hazardous SARS-CoV-2 virus that's responsible for this recent disease that has been taking the world by storm.
Many tech firms have already followed that advice, and that includes not only Google and Microsoft, but also Apple itself.
However, remote work might not sound as pleasant as it is.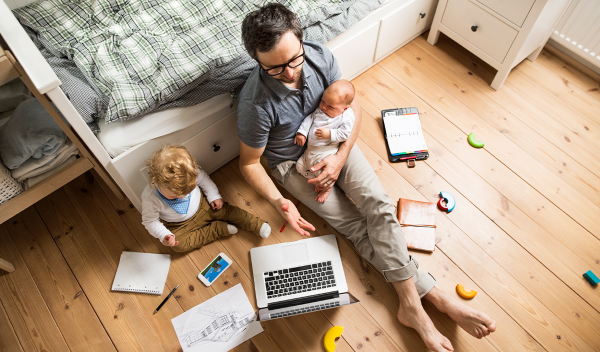 Sure enough, you don't have to wake up an hour earlier than what you'd want to just to be able to reach your workplace via public transports or to ultimately avoid major traffic when driving your own personal car. Additionally, thanks to this mandatory curfew that keeps everyone protected from potentially contracting the COVID-19 disease, the same applies to currently not having to return back home within the same daily commute at the end of each day of work, but obviously, working from home also has its down sides.
Like millions of other Americans, Apple's employees have also been working from home. Sadly, for a lot of working parents, "working from home" is not working in their favor, or at least, as much as they'd hope for.
Just very recently, some Apple employees have reported to CNET – as well as employees from many other tech companies like Facebook, Google, LinkedIn, as well as Uber, and even more employees from many other companies – that they were feeling "overtaxed" from working from home while their energetic children were around all day, which ends up preventing them from having a stable focus during their remote-work hours.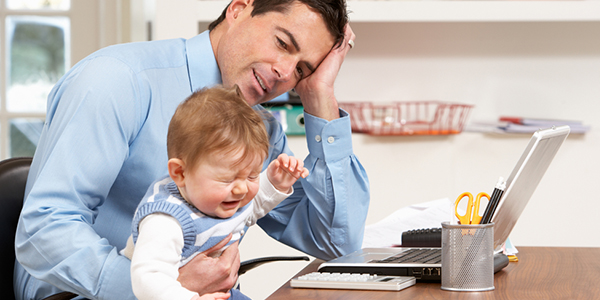 A lot of those working parents reported that they felt like they were unable to balance their work and childcare simultaneously. That's mainly because the work assigned to them reportedly ends up taking up a lot of their time, which in turn leaves them little to no time for other household chores.
However, according to Apple Insider, the company tried to stay one step ahead of the issue, as it attempted to avoid "this very situation" by releasing a company-wide memo that was intricately written by none other than Apple Senior Vice President of Retail and People Deirdre O'Brien.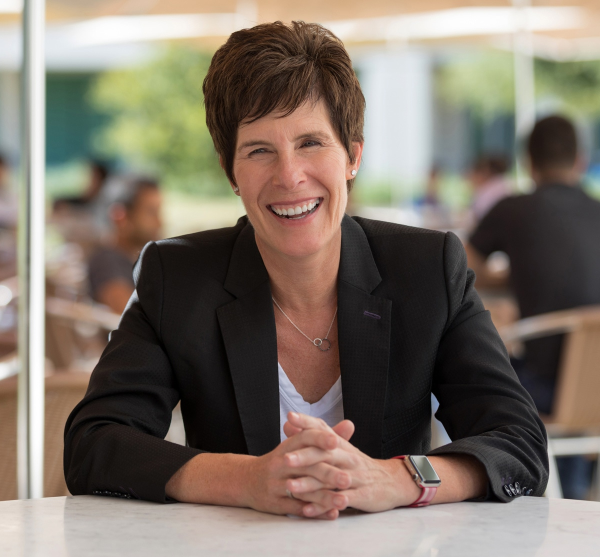 As such, Apple had already been reportedly working on developing a more flexible work style with adaptable schedules to ultimately ensure that the necessary remote-work time wouldn't end up shaking people's work-life balance.
Furthermore, and especially for working parents, that same "flexible work style" was supposed to also ensure that parents would "have the support and the flexibility to adjust their schedules as needed."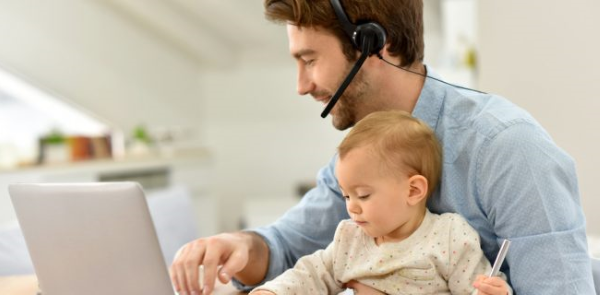 Additionally, in that same article, Apple Insider also reported that the renowned iPhone developer also "increased communication" within the company itself, and that all started at the very beginning of the coronavirus outbreak.
In that internal increase of communication, all of Apple's employees were urged to ask for additional accommodations if needed. Not only that, but all of the company's team managers were also requested to proactively help any of the company's employees in need. That ended up including consolations for any parents as well as any caregivers who required "time off to care for elderly family members".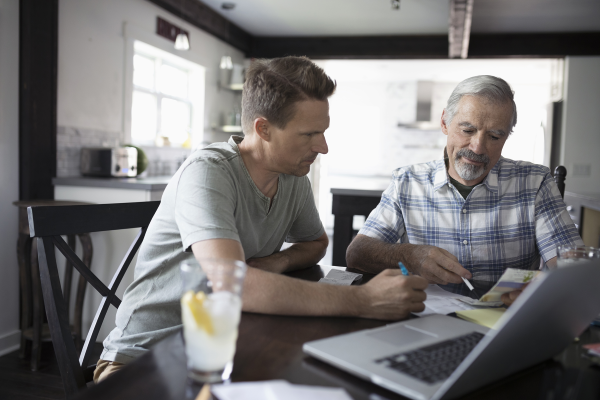 Apple spokeswoman Kristin Huguet recently shared some thoughts about the main issue that dedicated employees with kids and/or elderly family members face when working from home during this mandatory lockdown, which is none other than not having a flexible enough schedule to manage both work hours and family time.
"No deadline is too important, and no priority is more urgent, than caring for our loved ones. Our goal is to be flexible, collaborative and accommodating of every parent and caregiver on our teams. This is a trying time for everyone — especially parents — and we want to do all we can to support every member of our Apple family."
While Apple has been clearly showing its sympathy for the "rigid schedule" issue faced by many of its employees with families, ultimately showing that the company completely understands what a lot of its workers with kids and/or elderly family members are currently experiencing during the COVID-19 mandatory lockdown, the company is reportedly still looking for better ways of improving its "working from home" practices.