While the recent rumors about Apple releasing a new and upcoming Smartphone replacement to its iPhone SE were exactly just that – rumors simply based on gossip and internet leaks – the company has finally given its fans an official confirmation. As such, Apple has officially announced its new iPhone SE for 2020.
The company posted its official Press Release/announcement at its website's Newsroom page during this past Wednesday (April 15, 2020) afternoon.
Apple's new 2020 iPhone comes with a ton of high-quality components, and is getting sold at a really nice and affordable price, which actually makes it a very nice deal overall.
Let's take a fully detailed look at Apple's brand-new iPhone SE (2nd generation) / iPhone SE 2 Smartphone and check everything it has to offer.
DESIGN & SPECS
Apple's new iPhone SE is somewhat small, fitting comfortably within your hand. It measures 2.64 inches long by 5.44 inches tall by 0.28 inches thick (67.3 x 138.4 x 7.3 mm), weighing just 5.22 oz. (148 g).
The new iPhone SE looks pretty much like Apple's older iPhone 8, featuring both the same basic shape and look. It comes equipped with a 4.7-inch Retina HD display screen.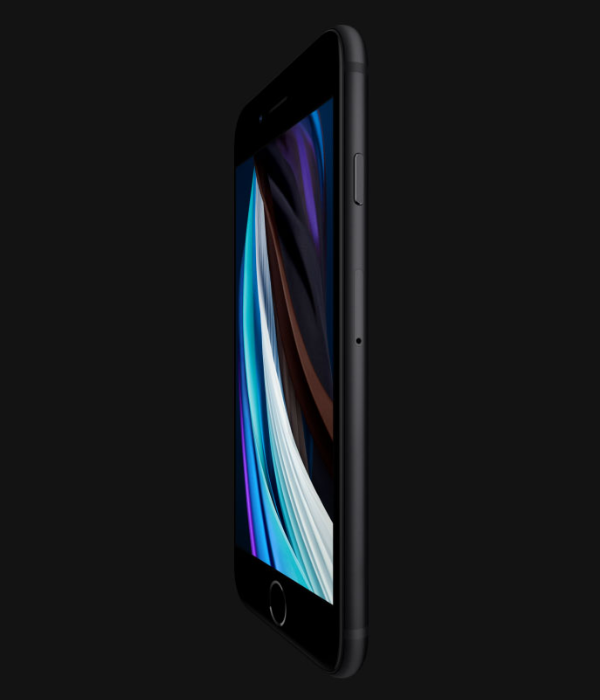 From a quality perspective, that shouldn't be a problem. However, for anyone that was hoping to get a smaller phone, those people are simply out of luck. According to the company, this is the most popular screen size they've ever sold, which already accounts for 500 million devices, with tons more to come. That's one of the main reasons why the company decided to go with this screen size for its new phone.
Nonetheless, the company also stated that the cases designed for the iPhone 8 will work perfectly fine on the SE.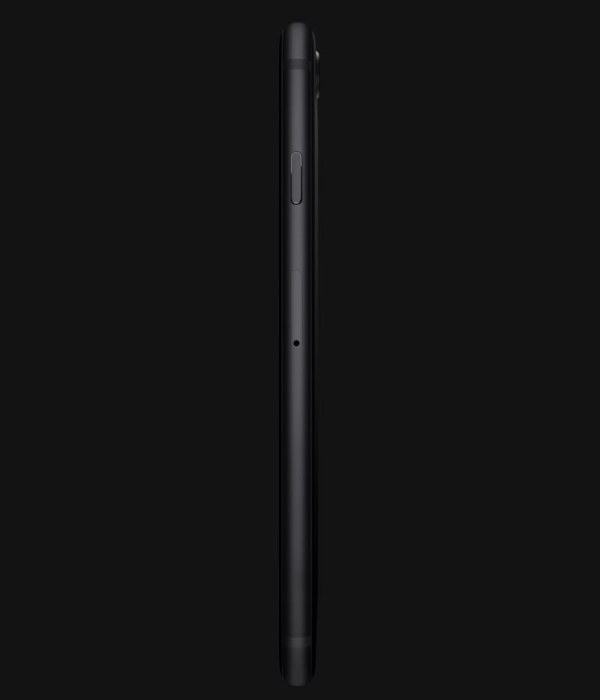 This new and second-generation of Apple's iPhone SE will feature a water-resistant design, which is rated to have IP67 water protection.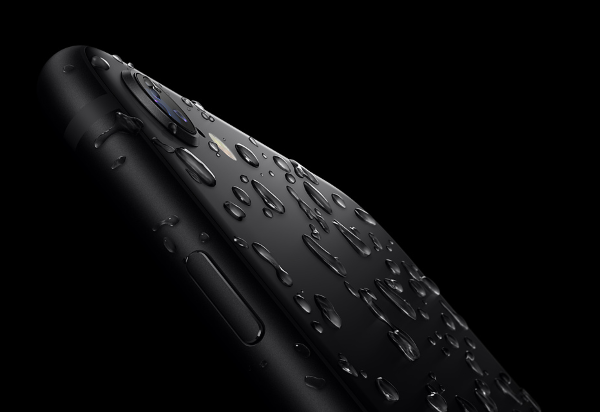 That same display screen (4.7-inch display screen), coming neatly built-in within the phone's top and bottom large bezels is also paired with a home button equipped with a second-generation Touch ID fingerprint sensor for industry-leading Biometric authentication security.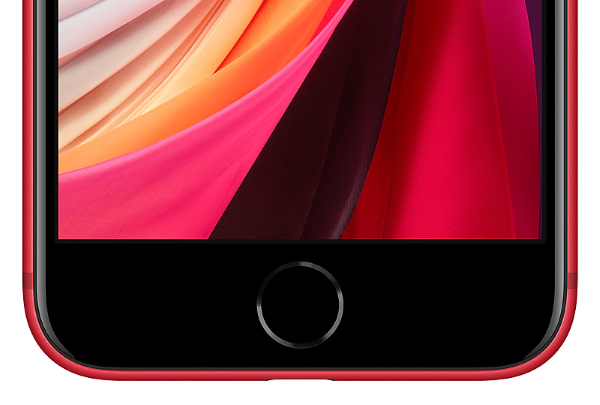 This way, this is Apple's fifth smartphone to portray the same type of design (seen both in the iPhone 6 and iPhone 8).
However, while Apple's brand-new iPhone SE's (2nd generation) basic design looks a lot like an iPhone 8, don't let its looks fool you, as this brand-new Smartphone's internals are much more modern components that offer its users much better specs.
Apple's new iPhone SE (2nd gen) comes equipped with a much better processor than the iPhone 8 (which was packing Apple's oldest A11 chip from 2017), and it is none other than the Apple A13 Bionic processor, a 64-bit ARM-based system on a chip (SoC) that was designed by Apple itself.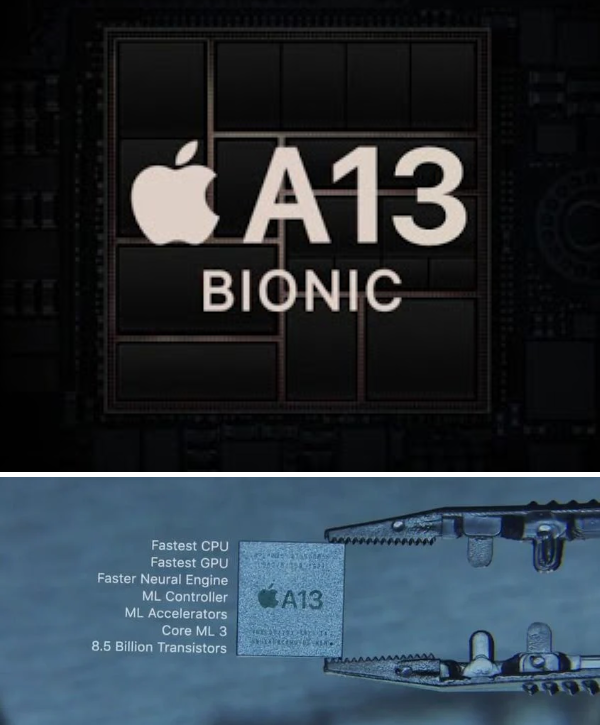 That's the exact same processor that comes with the iPhone 11, 11 Pro, and 11 Pro Max.
Apple's new phone will be running on iOS 13.
BATTERY & BATTERY POWER
Nevertheless, many of the new iPhone SE' internal parts are the same found within the iPhone 8. This way, Apple's new iPhone SE is expected to offer more or less the same battery life as the iPhone 8 offers, but there still no word from the company on its new Smartphone's exact battery size.
However, the company confirmed that its new iPhone SE will support 18W fast charging when using a Lightning connector for charging. Additionally, it will also support Qi wireless charging.
CONNECTIVITY
Apple's new phone will also feature some very modern connectivity specs, supporting Wi-Fi 6, Gigabit LTE, and dual-SIM cards, but the second one will have to be an eSIM.
Not only that, but it also supports Haptic Touch (Apple's replacement for 3D Touch).
Sadly, this new phone does not come equipped with a headphone jack.
CAMERAS
The new iPhone SE comes equipped with a total of two camera setups. These include its 7-megapixel Selfie Camera (located right at the middle of its front top side), and a single 12-megapixel 6-element lens Rear-Camera and a flash at the phone's back-side.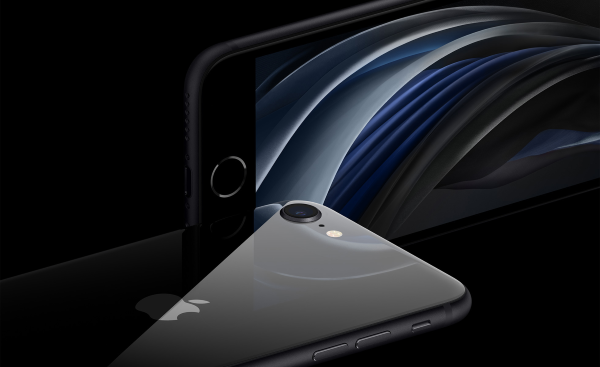 This rear 12-MP camera features OIS, a flicker sensor for white balance, focus pixels, HDR, and supports both portrait mode when photographing people and video recording at 4K/60fps.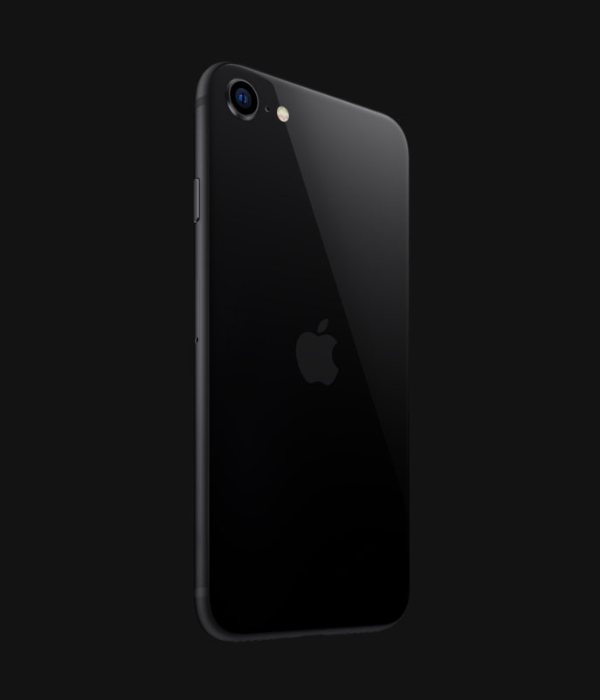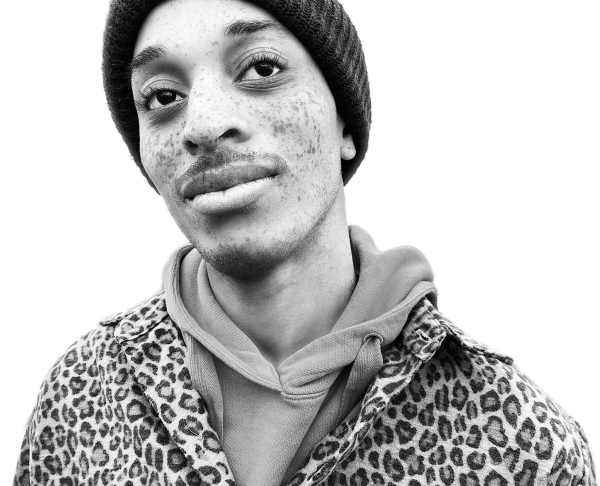 The phone's back-side camera also supports optical image stabilization, which Apple said that it could do "cinematic" stabilization while recording 4K videos at 60fps.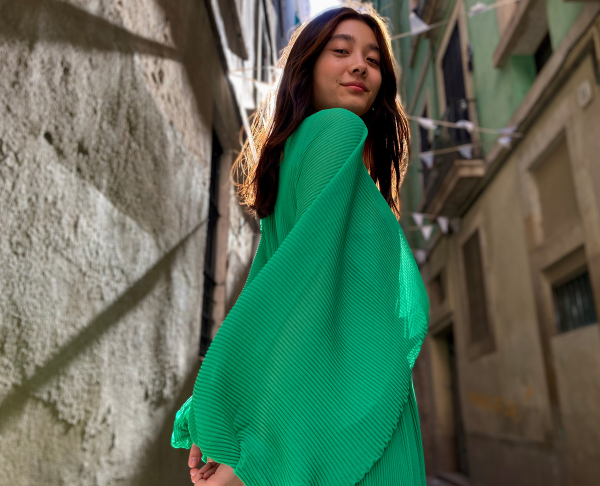 It's also worth to mention that thanks to Apple's powerful A13 Bionic processor, the new iPhone SE can offer its users some brand-new camera features.
Apple stated that the A13 Bionic chip helps to improve the phone's Smart HDR photography, which combines multiple shots into a single photo to improve lighting and detail.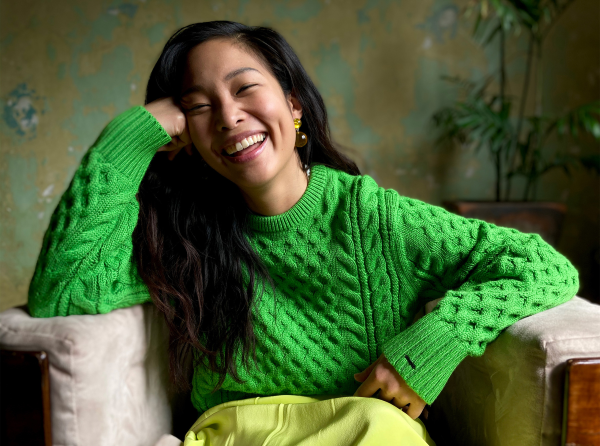 Furthermore, the phone's portrait mode technology – which Apple calls "monocular depth sensing" – uses machine learning algorithms to detect both people's faces and face-depth.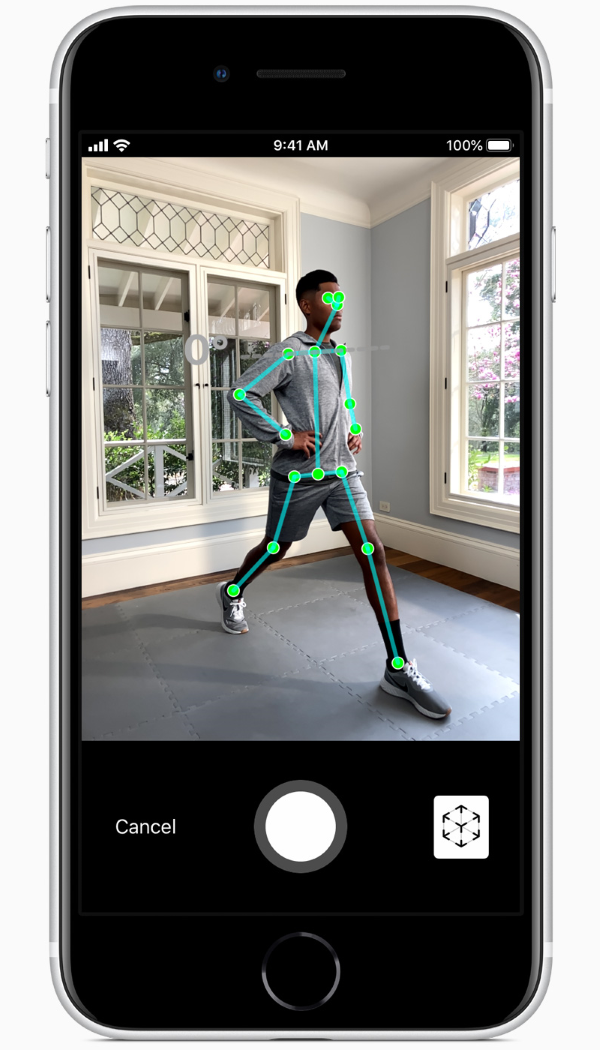 However, that will only work with people's faces, not with pets.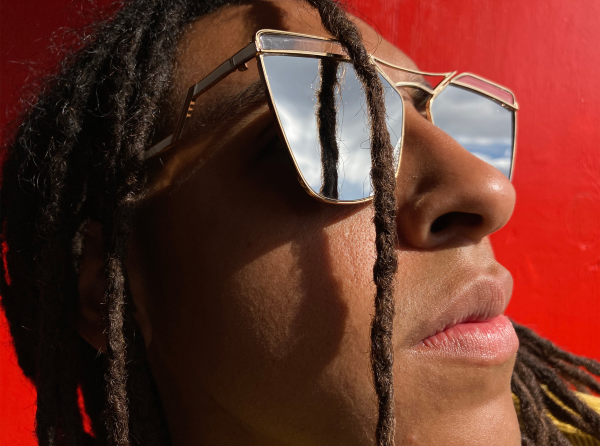 Both front-facing 7-MP Selfie Camera and the phone's Rear 12-MP Camera support portrait mode effects.
WHAT'S IN THE BOX?
Inside each package users will find: their new iPhone SE (2nd gen – 2020 model), a very weak 5W charger, and a pair of Lightning headphones.
FINAL THOUGHTS
Apple's new iPhone SE features a 4.7-inch Retina HD display screen and IP67 design, a A13 Bionic chip, Touch ID, great battery life, a 7-MP Selfie Camera and a 12-MP Rear that supports Portrait mode and 4K video at 60 fps.
That's a lot of cool features packed in one brand-new smartphone, which mind you, will be available at a super affordable price tag, starting at $400.

However, Apple's brand-new 2020 iPhone SE smartphone is just another one of many major smartphone releases that were announced during the worldwide COVID-19 pandemic crisis (like the Motorola Edge+, for example).
The brand-new iPhone SE is currently available in three different beautiful color models: Black, White, and (PRODUCT) RED.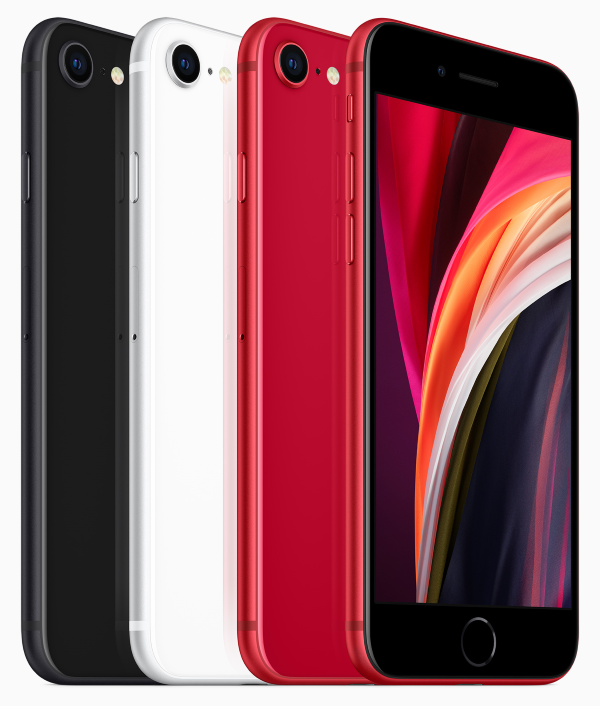 Each PRODUCT RED iPhone SE sale will contribute directly to the Global Fund to help health organizations on the worldwide fight against COVID-19.
The iPhone SE's lower cost and Touch ID sensor might be slightly more appealing than usual, especially because a lot of people are currently forced to wear masks on a daily basis. Additionally, Apple also noted that according to statistics, people now depend on their phones more than ever.
While Apple physical stores are currently closed (just like all other stores from many different companies), Apple's website and App still offer good customer support for those interested in buying it's new iPhone SE (2nd gen). However, with just online sales, it will be a bit harder for the company to really determine their fan's true appetite for its new 2020 smartphone.
Still, Best Buy will also be offering curbside pickup at locations where that is available.
Apple's new iPhone SE (2nd generation) will be available at a very low cost when compared to what the company's higher-end iPhones usually go, starting at $399 for a version with 64GB of storage.
While it's important to note that there won't be a plus-sized version of the second-generation iPhone SE, there will still be a 128GB model (just an increase in memory capacity) going for $449 each, as well as a 256GB model, which will be available at $549 per unit. Just like all other iPhones, each unit will come with a free year of Apple TV Plus.
The new iPhone SE will be available for pre-order starting this Friday, April 17th, and orders will start being shipping on April 24th. If you're interested in getting the brand-new iPhone SE, you can already pre-order yours at Apple's official shopping page, which you can access via this link.