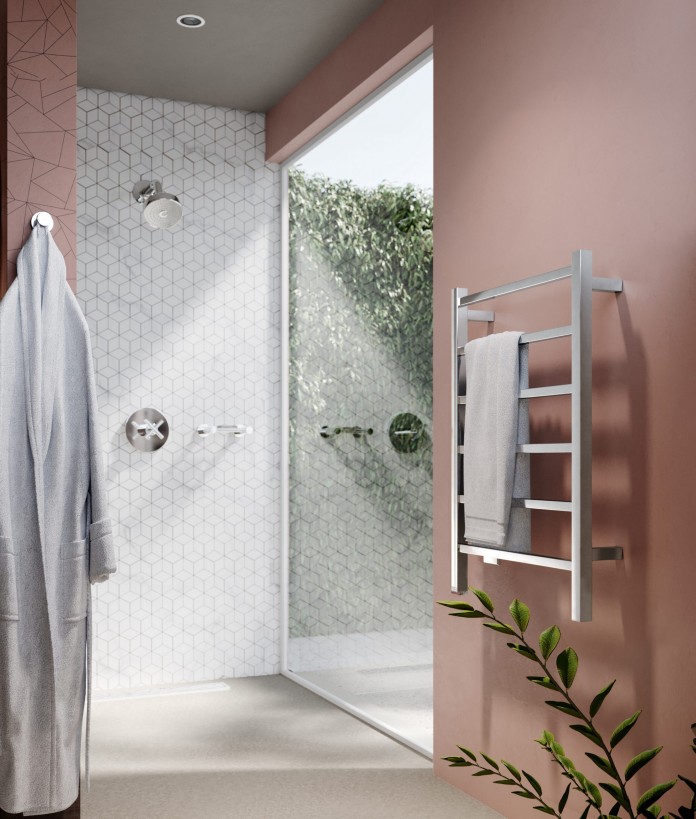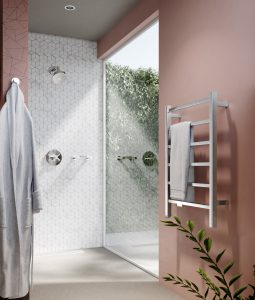 After a long and arduous winter and spring season largely spent "sheltering in place," many are eager for the summer months ahead to make up for lost time on a variety of fronts. To help you get the most out of the season, stay healthier and even overcome some ubiquitous aggravations, I've curated this assortment of tech-driven solutions that'll further your ability to relax and enjoy your summer journey.

Audio-Technica True Wireless In-Ear Headphones (www.Audio-Technica.com)
No summer is complete without your tunes, or binging a season or two of your favorite show on a smart device. Audio Technica's ATH-CK3TW model truly wireless in-ear headphones with Bluetooth 5.0 technology are ready to go whenever—and wherever—you are. Just remove them from their portable charging case and they automatically turn on and sync. Put them back in and they turn off and begin charging. This ATH-CK3TW unit is equipped with specially-designed 5.8 mm drivers that reproduce powerful, detailed audio. These ergonomic earbuds are very comfortable, and fit naturally in ears of all sizes. The package comes complete with four types of thin, flexible silicone ear tips (XS/S/M/L). The compact earbud housings include a built-in microphone and touch controls. Call quality is optimal, courtesy of Qualcomm Clear Voice Capture (cVc) technology. The headphones also boast an IPX2 water-resistance rating, which means they are protected from dripping water, such as rain and sweat. They are compatible with the high-quality Qualcomm aptX audio codec and with Qualcomm TrueWireless Stereo Plus, a special, low-latency function that allows you to stream the latest releases with no audio disruption and a stable connection. The ATH-CK3TW earbuds offer six hours of continuous use on a full charge, with 24 hours of additional power available from the charging case. They're available in black, blue and white, so users may pick their preference.
Pixel Non-Prescription Compuer Glasses (www.PixelEyewear.com)
The human eyes are not designed to be exposed to blue light emitted by computer screens, phones and television constantly. This strong blue light causes eye fatigue, dry eyes, blurred vision and headaches, which are all symptoms of digital eye strain also known as Computer Vision Syndrome. Beyond damaging the eyes, exposure to blue light at night disrupts the circadian rhythm that regulates the release of melatonin, preventing rest and degrading sleep quality. One great way to safeguard your eyes while simultaneously sporting stylish frames from Pixel Eyewear. This company provides breakthrough lens technology that filters at least 50 percent of blue light and up to 95 percent at the strongest wavelengths, without the yellow tint. They provide a clear, surgical protection that allows wearers to focus on their work instead of ensuing migraines. The lenses of the eyewear also have a super-hydrophobic outer layer, which is a nanotechnology that reduces smudges and repels water and dust. This means no more constantly taking the glasses off for cleaning and wiping. The premium anti-reflective coating eliminates computer glare and reduces stress on your eyes all the while. It's time to experience the world in High-Def. Each model is designed, engineered and built with comfort in mind. The full lens features, among those already mentioned, include glare elimination; UV light blockage; scratch, fingerprint and smudge resistance; water, liquid, dust and particle repellence; and a reduction of color and image distortion.
STM Goods ChargeTree (www.STMGoods.com)
STM Goods, a leading designer of innovative bags, cases and related products for consumer electronic devices, recently announced the latest addition to the company's growing line of power and cable accessories. Their new ChargeTree wireless charging stand can power up to three different items: an iPhone or other wireless ready smartphone; AirPods/Air Pods Pro; and Apple Watch—all simultaneously on one slim stand. It's a handy, small footprint solution for eliminating wires and the need to use separate charging units to repower these devices individually. The ChargeTree is Qi certified to work with Qi-enabled devices and also plugs into the power source with a USB-A to USB-C cable (a one-meter cable is included). ChargeTree is also compatible with AirPods in a wireless charging case and will function with most phone cases (non-metal) up to 5mm thick. Slim and sleek, the ChargeTree leaves a small footprint that takes up minimal space on a desk or nightstand. If you're like me, multi-tasking is a way life, so this multi-device charger will help ensure your go-to tech is fully juiced when you need it.
G-DRIVE Mobile USB-C – 1TB – 4TB product capacity options (www.Shop.Westerndigital.com)
While out and about, many need the ability to access, store and transport digital data. Ensure you don't run out of hard drive space with Western Digital's G-DRIVE Mobile USB-C External Portable Drive that's available in 1TB, 2TB, 4TB and 5TB capacities. With a plug-and-play USB-C-ready port (that's USB 3.0 and Thunderbolt 3 compatible) and with speeds up to 140MB/s for super-fast file transfer and backup, this mobile hard drive offers portable storage in a stylish design to complement any computer. It actually includes both USB-C and USB-A cables to make it universally compatible. Its sleek and beautiful aluminum case provides sturdy, portable storage that's designed to travel well. And with up to 5TB of storage on-the-go, you're instantly ready to back up your favorite documents, presentations, videos, photos, music and more, wherever you go. It ships Mac ready, but is easily reformatted for Windows. Plus there's a 3-Year limited warranty to ensure your portable productivity will never be stifled.
RAYCOP RS Pro Allergen Vacuum (www.Raycopy.com)
One highly effective tech solution for avoiding those annoying allergies is RAYCOP, which has advanced its allergen vacuum technology with its new, hand-held RS Pro model. Mattresses, pillows, blankets, upholstered desk chairs and other cloth furniture are the perfect home for allergens like dust mites and pollen. The RS Pro is the reported to be the only allergen vacuum that eliminates 99.99% of these and other allergy-causing irritants. In fact, the RAYCOP RS Pro emits heat of up to 158° Fahrenheit—a temperature that instantly kills dust mites and eliminates pollen—plus it uses the same UVC light that hospitals use to combat bacteria and viruses. Safety measures built into this and other RAYCOP products ensure the UVC sanitizing light and heat can be safely used in a residence. For even more efficacy, the vacuum also includes HEPA filtration and air redirect suction technology to protect fabrics while reducing allergens. The RS Pro is the latest in Raycop's line of handheld vacuums. With advanced RayClean technology, this model combines a multitude of features–heat, UVC sanitizing light, HEPA filtration and our Air Redirect Suction Technology—to kill dust mites and pollen completely. This can lead to less dependence on medication and a more comfortable, clean environment.

Midea U Inverter Window Air Conditioner (www.Amazon.com)
Air conditioning is a must during the hot and humid summer months, so stay cool with the Midea U Inverter Window Air Conditioner. This powerful device comes in three sizes: 8,000BTU; 10,000BTU; and 12,000BTU. With its advanced DC Inverter technology, the Midea U achieves over 35 percent energy savings compared to other traditional units. Plus, it's the first window air conditioning system to obtain the ENERGY STAR Most Efficient 2020 Certification. There is also the possibility of achieving exclusive benefits from your local energy distributor. The Midea U utilizes Extreme Quiet technology, making it nine-times quieter than some traditional units. The U-shaped design blocks noise from the cooling system using your window. This allows for extremely quiet operation as low as 42 dBA, which is almost as quiet as a library. So, you can get a restful night's sleep or binge your favorite shows undisturbed. The special U-shaped design also allows your window to flexibly open, bringing fresh air into your home anytime and allowing you to maintain more of your view without major blockage. The Midea U system is also smart controlled and Wi-Fi- enabled, making it controllable from anywhere through the cloud using the MideaAir app on iOS or Android. You can also use voice commands as the system is compatible with Alexa or Google Assistant. With robust installation, a support bracket is included for a streamlined process that supports the unit with the window open or closed. It is available for single- or double-hung windows from 23"-36" and a minimal height set at 14".
CUBIC 6-Bar Heated Towel Rack (www.BathroomButlerOnline.com)
Here's a fab way to protect your health and boost comfort this season. The CUBIC 6 Bar Heated Towel Rack by Bathroom Butler is specifically designed to keep bath towels hygienically dry, clean and fresh between washes. This means no more damp, moldy or musty-smelling towels—the ideal breeding environment for germs and bacteria. In fact, Bathroom Butler's heated towel rack has been proven to reduce the bacterial load on used towels by as much as 90 percent! The company conducted a study that discovered microbial load reduced from 1000cfu/g (colony forming units per sample) to 1cfu/g when using its heated towel racks to dry bath towels, as compared to air drying. In turn, towels remain more hygienic. This CUBIC 6-Bar Heated Towel Rack model uses advanced Dry Element Technology (DET) and is easy to install thanks to dual entry electrical connections that offer left and right wiring. It also offers rapid heating, meaning the towel rack will reach optimum working temperature within 10-15 minutes of being switched on. Plus, it's energy efficient. On average, Bathroom Butler's heated towel racks use 60 Watts of energy, equivalent to a standard light bulb. Thanks to the DET technology and rapid heating, the CUBIC 6 Bar can be switched on and off via the built-in control options and the temperature adjuster. You can increase the heat in the winter and decrease it during the summer for all-year-round use and reduce running costs by 60 percent while doing so. There is also direct intelligent heating that reduces the drying time and improves the warming effect. The area covered by a towel will automatically become hotter than the free rack space. This feature ensures maximum results with the minimum use of energy, where the increase in temperature does not use extra electricity.

HOTLOGIC Mini Portable Food Warmer (www.HotlogicMini.com)
Have a cooked meal anytime, anywhere this summer—the beach, a picnic, at work or anywhere—with the HotLogic Mini. If you're tired of cold, boring salads and sandwiches for lunch; expensive, unhealthy restaurant food; or waiting in line at work to use a filthy microwave oven that ruins your meal, then the HotLogic Mini 3-in-1 Personal, Portable Oven is for you. The HotLogic Tradesman's Package includes the Mini 12V, as well as the HotLogic 5 Cup Locking Lid Glass Dish and Steering Wheel Tray. The 3-in-1 Mini cooks, re-heats and keeps food hot for hours, even while on-the-go. It can cook chicken breasts, a nice salmon fillet and most meats from scratch in around two hours, depending on weight and thickness. Fresh or frozen veggies take a little less time. The genius of the HotLogic Mini is it will "hold" your food at the perfect serving temperature of around 165°F for hours without overcooking your meal, burning it or drying it out. If you get hung up at work and can't find time for lunch for, there is no need to worry as your meal will be hot, juicy and delicious whenever you're ready! It also come with a free user guide with recipes you can make from scratch. The HotLogic Mini is great for reheating leftovers, too. Food remains tender, juicy and retains its natural vitamins and nutrients better than when they are nuked in a microwave. Even pre-packed frozen dinners taste better! This lightweight, compact, portable "lunch box" goes everywhere you go. Take a Mini to the office, the work site, or even keep one in your car, truck or delivery vehicle. The HotLogic Mini is ideal for those who don't like microwaves or are too busy and don't have time to cook.

U2 Stop Tossing & Turning Pillow and Mattress (www.U2Sleep.com)
The U2 Stop Tossing and Turning Pillow is designed to help people stop just that at night. The U2 pillow's breakthrough ergonomic design perfectly cradles the head and neck thanks to three adjustable layers providing four various shape combinations and eight different heights. Each layer also has 120 ventilation holes that enable heat dissipation and breathability—a must during those sweltering summer months. This pillow is also travel friendly since it can be compressed to a sixth of its original size. Just roll it up and use handy carry capsule to tot it. The company's U2 Stop Tossing and Turning mattress is another bedding innovation designed to provide the best sleeping experience possible. Within the mattress is a specifically designed shoulder-in firmness partition system, as well as easy-to-use handles on either side. Both the pillow and mattress utilize innovative U2 Softest-Minus memory foam to provide the most comfortable relief possible. They also both feature a premium cotton skin-friendly pillowcase and cover to get a similar texture and feel all the way around. The U2 pillow has a modular design and fully customizable pillow height to make each night's sleep perfect for you.

Health and Health 'Contactless Thermometer' from Shop LC (www.ShopLC.com)
As folks get out and about with increased frequency, it's important to ensure we're staying safe and healthy. The Health and Health Contactless Thermometer available at ShopLC.com can measure temperature using infrared technology, obtaining an accurate reading within seconds. While it does measure the temperature of the human body, it can also be used to gauge the water or room temperature as well. The clear display of the digital screen, as well as operation buttons make it easy to use. The back-light display is convenient when using the device at night. This back-light is green at normal temperature, yellow for higher temperature and signals red at the sign of fever. Non-contact infrared technology reads from the forehead with no physical contact, preventing cross infection between multiple people to protect yourself and others. The thermometer's measurements range between 89.6°F to 109.2°F and requires two AAA batteries.
Copper-Infused Dual Filter Face Mask (www.CopperCompression.com)
Copper Compression, a designer, manufacturer and provider of a wide range of copper-infused recovery wearables and self-care solutions, now boasts anti-bacterial, reusable and washable copper ion-infused face masks. Copper is broadly recognized for its natural ability to destroy bacteria and the mask's dual filter is among the highest protection available today. The non-medical mask, reportedly embraced by doctors, nurses and emergency medical technicians, has also reportedly been favored among fitness, fashion, and foodie elites. The mask features a four-layer structure with a protective copper-infused cotton outer layer. Its middle layers include a high-efficiency bacterial filter and supportive lining creating dual filters, which blocks fine particulate matter over a five-year period. The interior of the mask is made with a soft, 100 percent cotton-lining and provides extra space for ventilation and moisture absorption, making it extremely comfortable for extended wear. The copper protection infused within each fiber maintains its hygienic potency throughout the lifespan of the product and never washes out. Each mask comes with a certificate of conformity, ensuring its standards meet the consumer product and safety commission.
The company's other helpful copper-infused products that'll help keep you feeling your best by lessening slumping and realizing better posture. This includes their unisex Full Posture Corrector with Support Bars, which provides comfortable specifically designed to reduce pressure on joints, discs and muscles, while providing the necessary protection. Their Slim Back Brace with Extra Support Bars is also helpful. This non-intrusive design effectively engages your core and lower back muscles, giving you back pain relief without feeling cumbersome. Steady pressure from the brace also stabilizes your lower back muscles, giving you better balance and improved posture.
~~~
Forbes Business Council Member Merilee Kern, MBA is an internationally-regarded brand analyst, strategist and futurist who reports on noteworthy industry change makers, movers, shakers and innovators across all categories, both B2C and B2B. This includes field experts and thought leaders, brands, products, services, destinations and events. Merilee is Founder, Executive Editor and Producer of "The Luxe List" as well as Host of the nationally-syndicated "Savvy Living" TV show. As a prolific consumer and business trends, lifestyle and leisure industry voice of authority and tastemaker, she keeps her finger on the pulse of the marketplace in search of new and innovative must-haves and exemplary experiences at all price points, from the affordable to the extreme. Her work reaches multi-millions worldwide via broadcast TV (her own shows and copious others on which she appears) as well as a myriad of print and online publications. Connect with her at www.TheLuxeList.com and www.SavvyLiving.tv / Instagram www.Instagram.com/LuxeListReports  / Twitter www.Twitter.com/LuxeListReports / Facebook www.Facebook.com/LuxeListReports / LinkedIN www.LinkedIn.com/in/MerileeKern.
***Some or all of the accommodations(s), experience(s), item(s) and/or service(s) detailed above may have been provided or arranged at no cost to accommodate if this is review editorial, but all opinions expressed are entirely those of Merilee Kern and have not been influenced in any way.***