Sitting is a concept that has been with us since the dawn of time, but this chair will completely change your perspective on how you view sitting. A new Kickstarter project from the BeYou team wants to make uncomfortable chairs obsolete and let people experience the true meaning of comfortable sitting.
An average human spends over 60% of their awake life sitting. So it is one of the most critical aspects of your life.
Regular, traditional chairs only let you sit one way and provide you with limited adjustability. If you work sitting on a chair for more than 8 hours a day, you know how challenging it is to maintain the same position for long!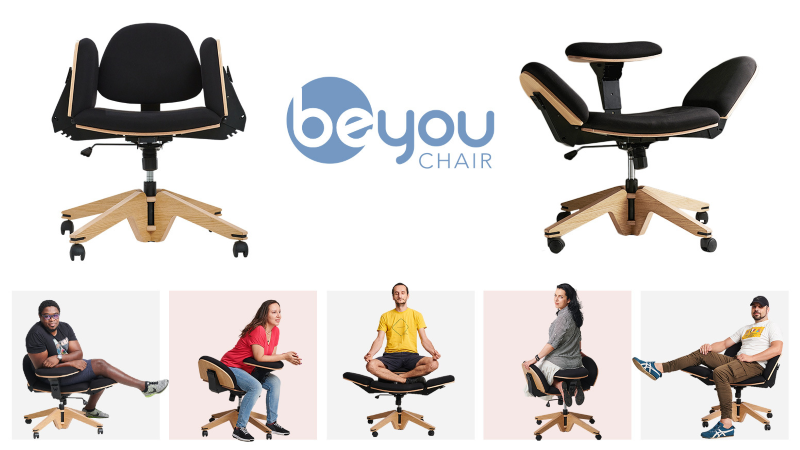 The BeYou chair tackles this problem and lets you sit in the most comfortable positions that feel great to be you. You can sit over 10+ ways, effortlessly switching positions so you can stay active even while sitting. The possibilities are endless!
It comes with adjustable wings that are super easy to operate and provide support when you try out the different sitting styles. Each wing can be set in 5 positions. You can use them as armrests, backrest, support for your knees, the perfect place to put up your feet or even as yoga blocks.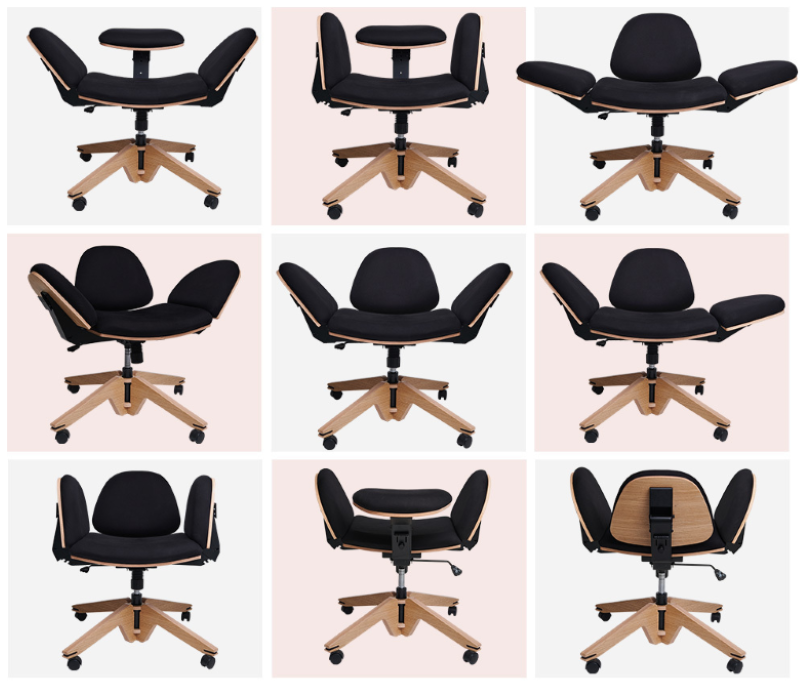 The backrest is also adjustable and works as a secondary seating space that lets you sit cross-legged, kneeling style or in a yoga squat! It can also be used as a laptop stand or a table that's perfect for your laptop or lunch. Or what might be the world's comfiest elbow pad. It fits under your desk and makes typing on your keyboard much more comfortable.
This versatile transforming chair has gathered massive support from Kickstarter's crowdfunding community. It has already been funded by more than 4,100 backers and gathered more than $1.5 million in funding.
With so many people working from home, BeYou is perfect for any home or office set up. The best thing about BeYou is you can use it for both working and relaxing.
If you're working to a tight deadline, you can change your position easily, so you feel more comfortable and your level of focus and productivity skyrockets.
At home, you can relax and put your feet up, take a moment to unwind and meditate or simply lounge comfortably while watching a movie.
BeYou is made with top quality oak veneer. This makes it very strong, stable and durable. The heavy-duty auto-locking wheels work great on both carpet and hard surfaces.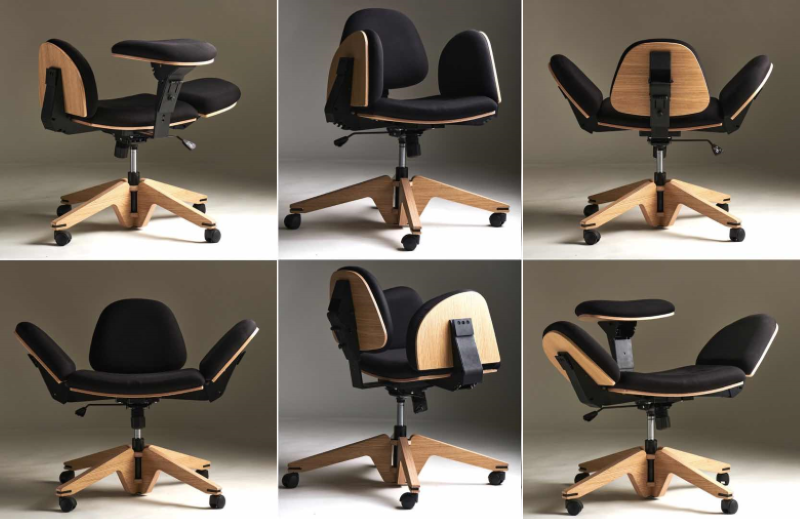 BeYou's unique backrest is a natural prompt for you to stay mindful of your posture. It's a great reminder to sit up straight on your own, without leaning back on a backrest that usually prompts us to slouch a little bit in our chairs.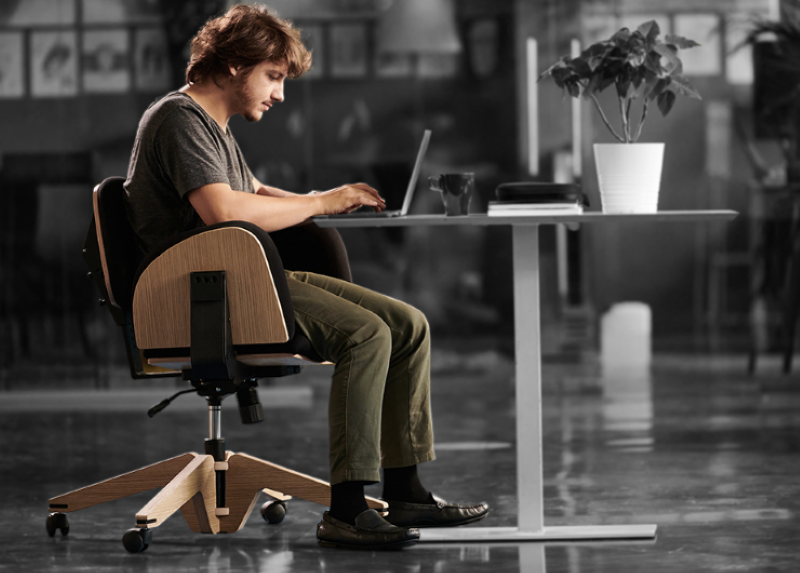 If you'd like to get one for yourself, check out BeYou campaign page. The early bird offer starts at an attractive price of US$349 and ships to over 35 countries worldwide.