Oxygen O Series iPhone Dock Car Receiver
–Oxygen Audio offers a car iPhone device that will be shown off at CES 2011 called the O Series.  Instead of a built-in faceplate there is a slot/dock where you insert your iPhone and it becomes the sole form of control for the car's stereo.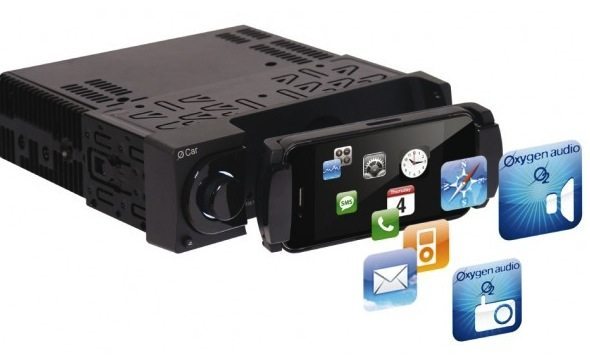 You can receive handsfree calls, charge your iPhone or even listen to the built-in radio.  There is no mention of an accompanying app on the linked page, but there are a few screenshots depicting the apps interface and access to the device's 18FM and 6AM presets. And of course you'll be able to access Pandora and other applications while docked in the O Series.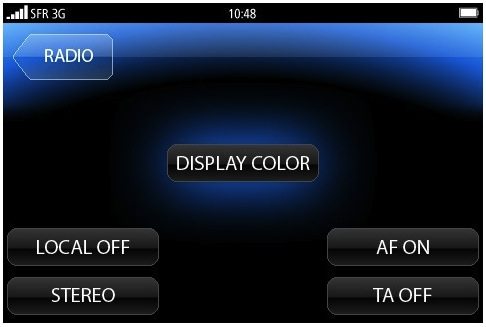 The O Series has 4x55W of power and the dock can be rotated 90-degrees to allow the iPhone to be viewed in portrait mode.  The dock is completely removable, which means easy plug and play but some added bulk to the slender iPhone.
No word on price or availability yet.
Posted 12/15/10