Headphone manufacturers are some of the most competitive companies in the music industry. From hundreds of headphone manufacturers the best 10 or 20 always try to go above and beyond to surpass all others with brand new models of ANC (active-noise-cancelling) headphones and earbuds. Just recently announced, American loudspeaker Indiana-based company Klipsch will unveil new ANC-Headphones at the international annual trade show CES 2020.
At the moment, the product name is still unknown, so they're simply called Klipsch Over-Ear Active Noise Cancelling Headphones.
Let's discuss everything that we already know about them and check what these upcoming Noise Cancelling ANC Headphones might be packing.
DESIGN & SPECS
The upcoming Klipsch Over-Ear ANC Headphones will feature a lightweight design and will be packed with memory foam for added comfort, which Klipsch states that'll make them comfortable enough for all-day use. They can also be easily folded to make them easier to store.
According to Klipsch, their brand-new Over-Ear Noise Cancelling ANC Headphones offer a total of 40 decibels of active noise cancellation. Furthermore, just like most other ANC Headphone models, they'll include a transparency mode that allows users to temporarily turn off the ANC mode, allowing them to hear around them and maybe even have a conversation with someone else without needing to take off the headphones.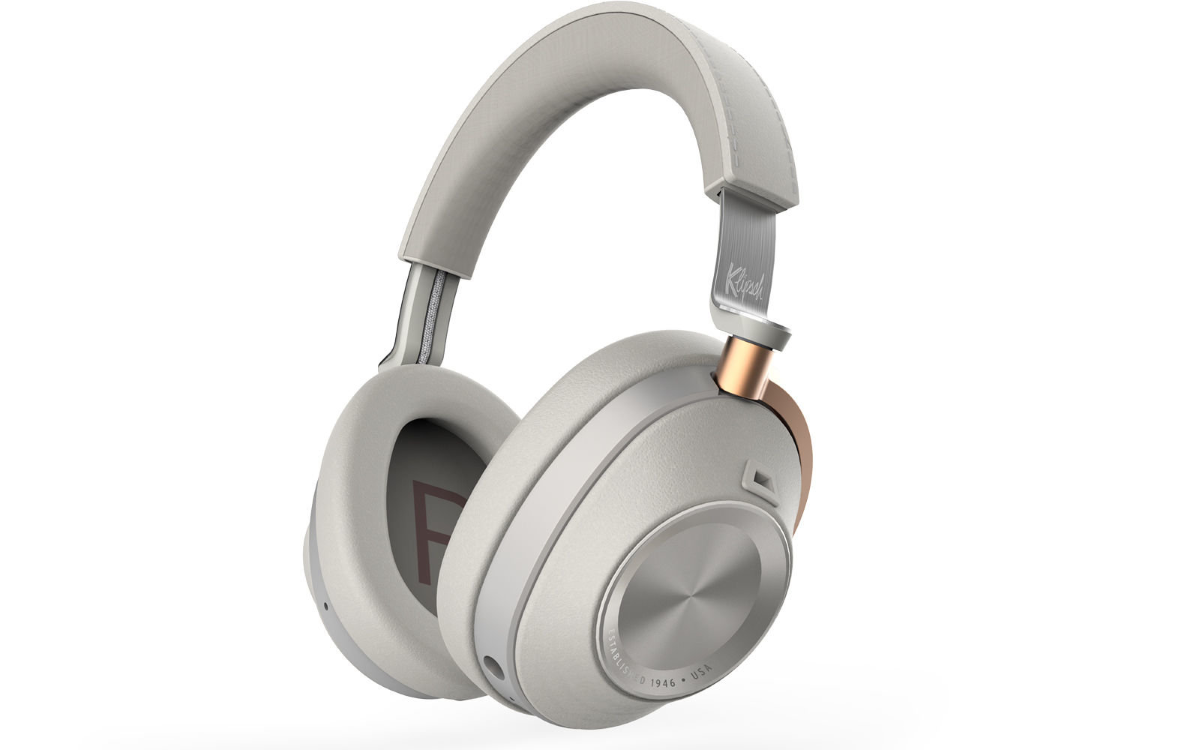 Klipsch also stated that their upcoming headphones will support many different codes, including SBC, aptX HD and AAC. Both aptX HD and AAC codes are a very welcomed addition, mainly because not all high-end Bluetooth headphones offer aptX HD support, which is a major headache for Android smartphone users.
In terms of sound quality, the company assured that their new headphones would also deliver Klipsch's signature sound, but we'll have to wait and how accurate that statement is.
BATTERY AND BATTERY LIFE
Klipsch stated that their upcoming ANC Headphones will be able to offer constant music playback for up to 30 hours of battery life on a single charge.
While that's not as much battery life as some other ANC Headphones in the market have to offer, it's still better than the 20 hours offered by Bose's NCH 700 ANC Headphones.
In terms of recharging the headphone's battery, these also support USB-C fast charging, which will allow users to get a total of five hours of battery life after just ten minutes of USB-C fast charging.
The best part is that the included FlightCase also allows you to plug the USB-C cable into the headphones without taking them out of their proprietary case – a really nice and convenient feature.
KNOWN FEATURES
Just like all the other headphones that Klipsch recently released, you'll be able to use the company's new Connect App to customize the headphone's EQ sound settings. The App – which was supposed to arrive last year – will also allow users to check the device's battery level and even contact customer support in case users need to troubleshoot an unexpected issue with their headphones.
The premium-looking headphones also feature a dedicated quick-access and easy-to-use Google Assistant button, which users can conveniently use to communicate with Google Assistant.
FINAL THOUGHTS
The upcoming Klipsch Over-Ear ANC-Headphones will be unveiled at CES 2020. These lightweight and comfortable headphones will offer 30 hours of battery life on a single charge, support USB-C fast charging and SBC, aptX HD and AAC codecs, and feature Voice Assistant support for Google Assistant.
If you're interested in getting them, you should know that we're still a bit far from their official release. Klipsch's new Noise Cancelling ANC Headphones will be available later this fall and will cost you $400 per unit.
That puts them at the exact same price tag as Bose's NCH 700 ANC Headphones, but they'll still cost $50 more than the Sony WH-1000XM3 True Wireless ANC Headphones. Both of those are two of the best Bluetooth ANC Headphones that you can currently get.
However, when all features are compared, you should definitely favor the upcoming Klipsch Over-Ear ANC-Headphones instead of any of the other two. This means that if you want to get the best possible pair of ANC Headphones that money can buy (assuming paying a bit extra isn't a problem), then you should wait a few more months for their official release.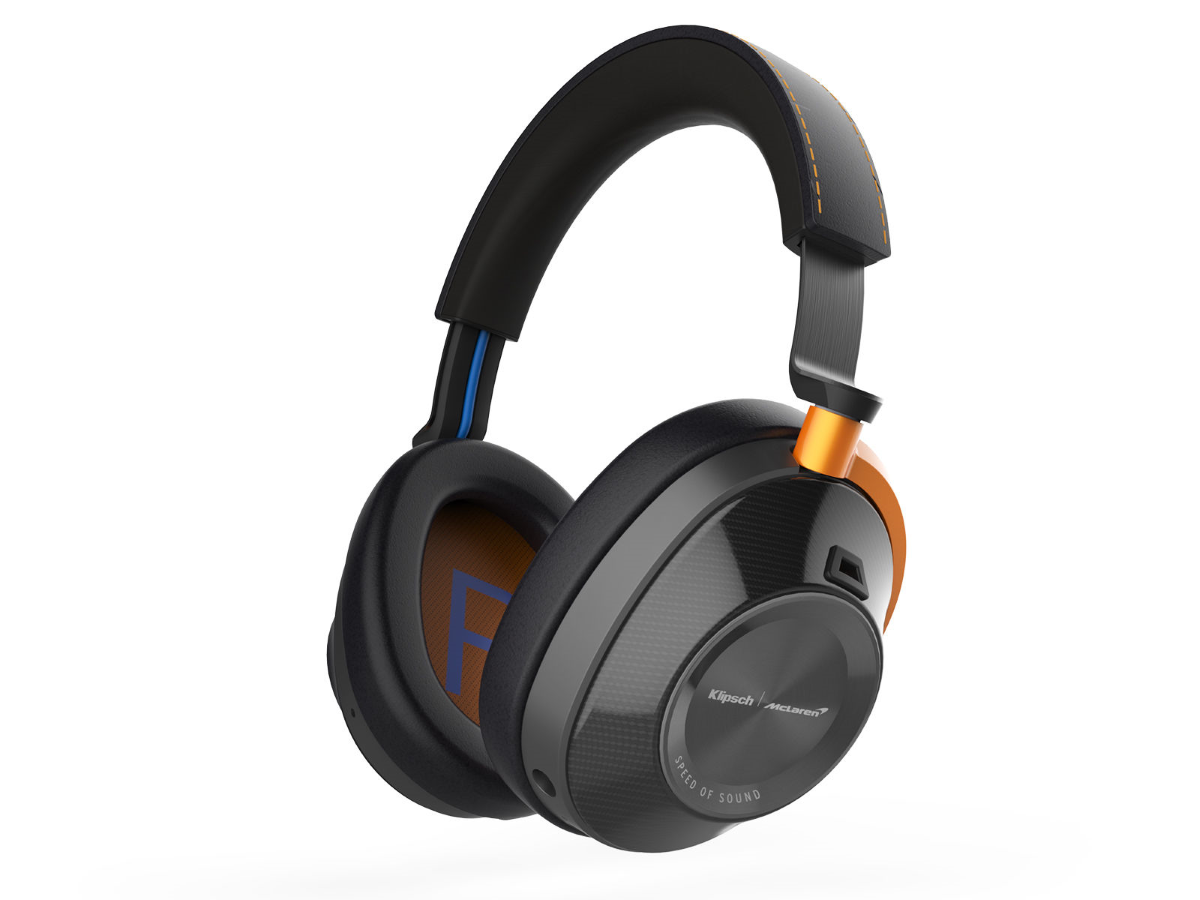 In other hand, the company is also planning to sell a more expensive pair that comes with an even more premium look. These will cost exactly $550 per unit and will feature a papaya orange border and inner earpad color.