An 18-year-old coder and VR developer called Sam Chiet recently released his very own Untitled Goose Desktop App, which – obviously – is based on the Untitled Goose Game, made by House House.
The game's main character (The Goose) has now evolved from just a humble honking village goose, now returning as a worldwide honking terror that haunts your Desktop.
Sam Chiet released a YouTube video during this week (Wednesday, 29 Jan 2020) to announce his recent Desktop App creation, titled "What if the Untitled Goose Game was your entire computer?".
Chiet's recently released App for Windows PCs – simply called "Desktop Goose" – starts by spawning a virtual goose (the exact same goose from the Untitled Goose Game), which will then look to only cause chaos on your entire desktop.
As expected, just like the game, the goose is extremely annoying and will spread virtual mud all over your screen while making an extremely obnoxious and monotonous "honk".
However, the goose just doesn't stop there, as it also looks to constantly drag his own memes (based on the original game) and cartoons on top of all other of your desktop Apps.
The funniest thing about Chiet's Untitled Goose Game modded Desktop App version (probably for those who don't experience it) is that as soon as users try to close the goose's meme/cartoons file spam, the wild bird will instantly chase their mouse pointer, trying to grab hold of it, just to mess with users even further.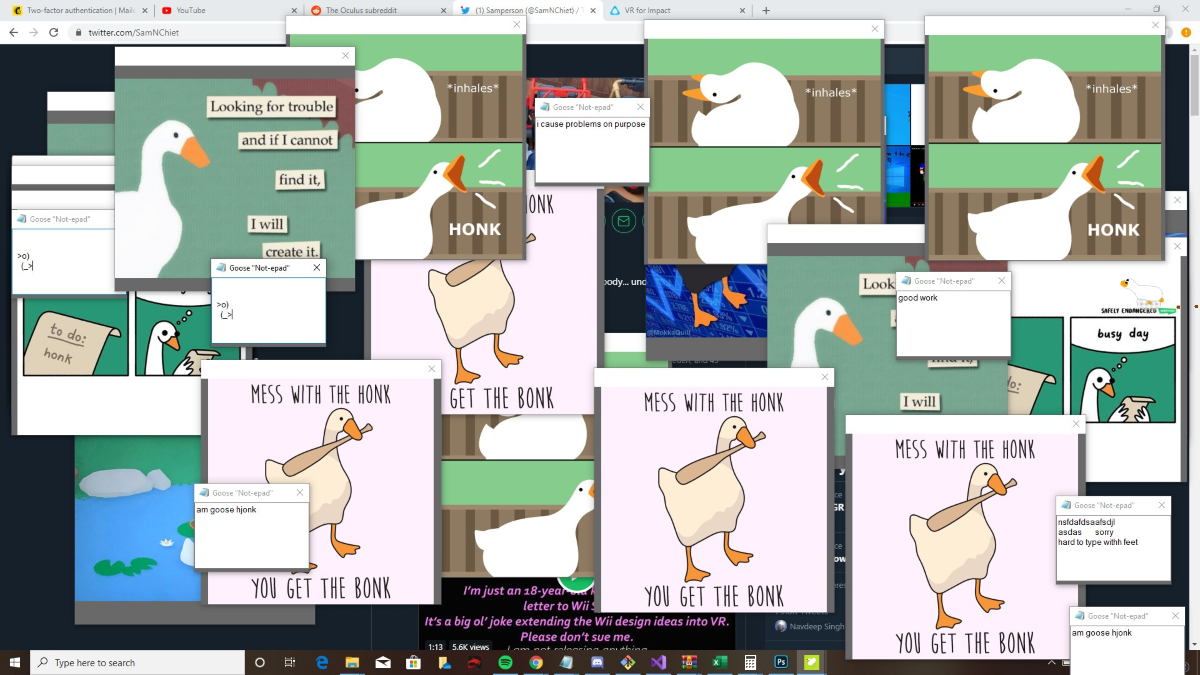 After downloading the desktop App, if you happen to leave it running for around 30 minutes, you'll most likely return to find a mess that was made in your desktop, in which you'll be able to see that the goose went truly wild by spawning small notes that resemble Microsoft's Notepad App as well as plenty of goose-honking cartoons.
I left it on for 30 minutes and when I came back my computer looked like this pic.twitter.com/g0ZmOgtOAu

— Lucas Rizzotto (@_LucasRizzotto) January 29, 2020
However, the Desktop App is still customizable, allowing users to personalize their own chaotic, yet funny, messy goose environment. Users can customize their Desktop Goose to add whatever images, GIFs, and memes they wish the goose to drag onto their screen to obstruct their view. Users can also adjust the goose's aggression level and add their custom MP3 files, which will open whenever they start up the Desktop App.
Whenever users had enough of the goose's desktop mess there's also nothing to fear. By holding the Esc key users can wipe the goose from their Windows Desktop, and thus, stop its entire mess in one go.
According to Chiet, the young coder and VR developer created the Desktop App in the course of a few days, just for fun. Chiet shared his own thoughts about the chaotic Desktop App, saying "I'm a big fan of things that are delightfully ridiculous, and that's hopefully exactly what this is. It's a little desktop "assistant" whose sole purpose is to get in the way of your work, and people are responding to it."
Chiet's annoying desktop goose kinda reminds us of the 1999's freeware desktop virtual assistant BonziBuddy, who would share jokes and facts, manage downloads using its download manager, sing songs, talk, etc. However, the goose does exactly the opposite, instead of aiming to be helpful.
"If you look back, that's a pretty bad design by a lot of (okay, literally all) standards today," says Chiet. "But I think they also had so much more personality. And even though what we have today is certainly very clean, usable software, I can't help but feel like something was lost in that sanitization."
Since the Untitled Goose Desktop App was released, an over-hyped modding community has recently emerged from all corners of the web, whose members have been creating hilarious fan art, or even using it on some Twitch streams.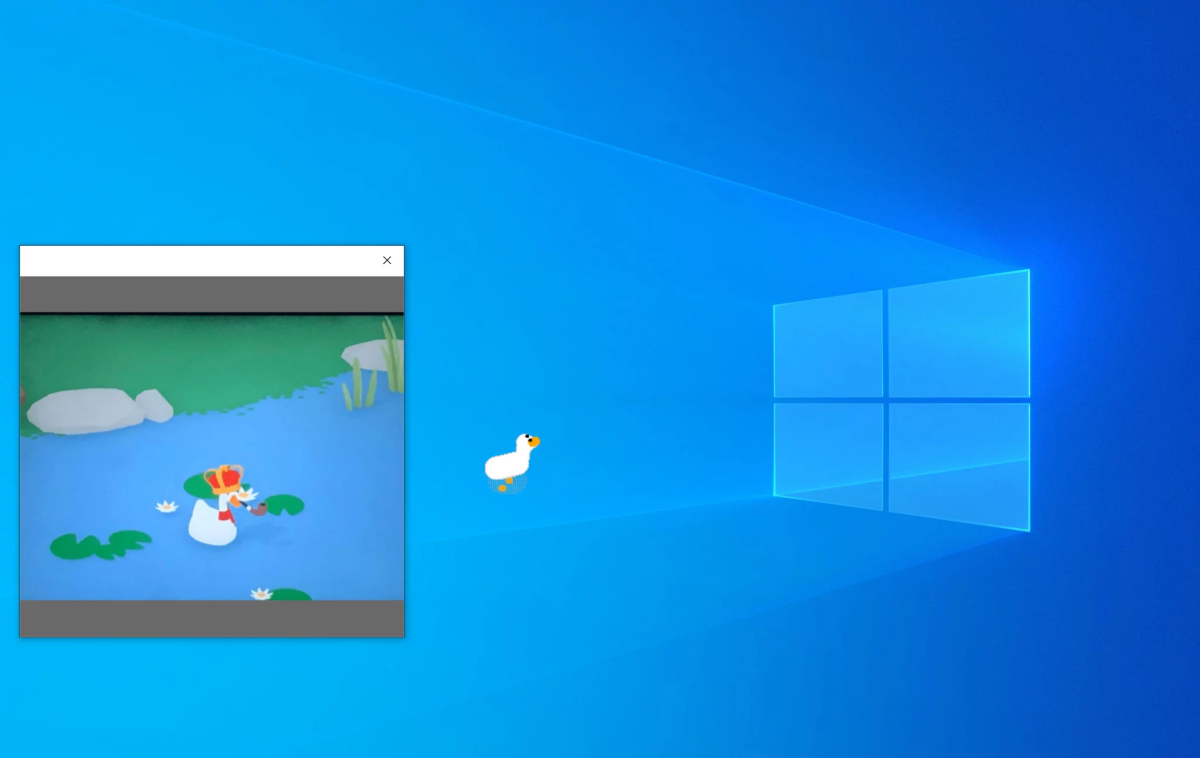 Chiet also commented on all the love his Desktop App has been getting, stating that "It's blown up into something so much bigger creatively, I had no way of seeing this coming. So my current mission is to enable all the people who are doing crazy shit with it."
If you would like to download and try the Untitled Goose Desktop App you can do so by clicking this link, which will take you to Chiet's personal webpage.