Finding the Right Anti-virus Program
–-Viruses, adware, malware and other assorted nasties are crawling the web just waiting to pounce on unsuspecting computer users. At best, your system could be inundated with pop-ups generated by stealthily-installed adware.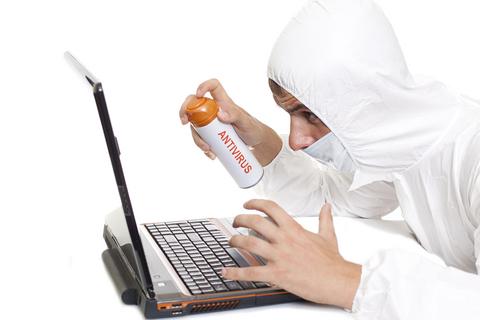 At the worst, your personal data could be compromised or your computer, and slow your high speed internet to a crawl, left in such a state that only a format and reinstall will fix it. You need a good antivirus program. The problem is, it seems like everyone has gotten into the antivirus game, even the virus writers themselves! So how do you choose an effective, cost-efficient antivirus application to protect yourself?
Research is Key
Start your search by seeing what's out there. Check online retailers to compare prices, browse features, and read customer reviews. Get hardware requirements for various programs and see how your computer measures up. Find out how often these apps update their antivirus definitions. Ask around. There are many vibrant online communities full of enthusiasts with knowledge to share. There are also online articles reviewing and comparing antivirus applications. Another way to get information is to contact the manufacturer with specific questions. Narrow your search to a handful of "best bets." A final word on research: check your picks against the database at spywarewarrior.com. Some clever virus writers are making money by selling their malware packaged as antivirus apps, so watch out!
Features vs. Your Computer's Capabilities
Simple scanner-only antivirus programs have been replaced by fully featured antivirus "software suites." These offer real-time protection, firewall, email scanning and more, in addition to old-school virus scan. Can your computer handle all this? Review the software manufacturer's system requirements. Stay away from their "minimum" requirements list, though! This is the bare minimum hardware and software you need to keep the application from crashing your system. You want to be above the minimum for sure. Stick to the "recommended" requirements. Is your computer able to run the suite effectively? If not, you can upgrade your computer, pick a different application, or scale down the configuration after install.
Software Configuration vs. Your Skills
Is the software ready out of the box, or must you tweak it to get it to work with your system? Some people don't need full-time protection, especially if their system can't handle this sometimes-intrusive feature. Other users have a firewall built into their home router and can turn off this feature in the AV software. Do you have the know-how to reconfigure the software to match your needs? If not, it may be best to choose a less-complicated application with a simpler set of features.
Cost vs. Your Wallet
Think about how much you want to spend. There are more expensive antivirus progrmas out there (Norton, Trend, and Kapersky range from $25-50). There are also very good free ones (Avast, AVG, Microsoft Security Essentials). Compare the features of all these using the criteria listed above and see what works for you. Remember, if one of the pay AV applications interests you, free trial versions are always available (be sure to uninstall existing AV suites first – having more than one installed at the same time can be worse than actually having a virus!). Also, your computer may have come with a free trial already. Between trials and free antivirus software, finding malware solutions that work for you is easy.
Posted 12/14/10