Tron SkateCycle by Brooklyn Workshop
–The new Tron Skatecycle, by Brooklyn Workshop, is the companies latest iteration of their flagship product, the SkateCycle.  With a new look, and a nice endorsement for the new Tron Movie, you can watch the video as it cruises the streets of New York.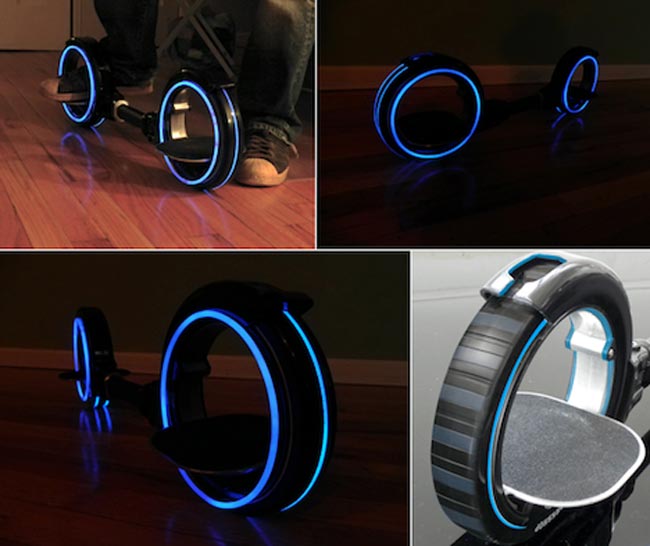 Part skateboard and part bicycle, it's described as a "hub-less two wheeled self-propelling vehicle ", and from the way it sort of effortlessly glides across the pavement, it's an experience that's closer to snowboarding than skateboarding.
With its circular blue lights, the Tron Skatecycle, made by Alon Karpman, is a killer movie product for the new Tron movie.
Posted 12/16/10