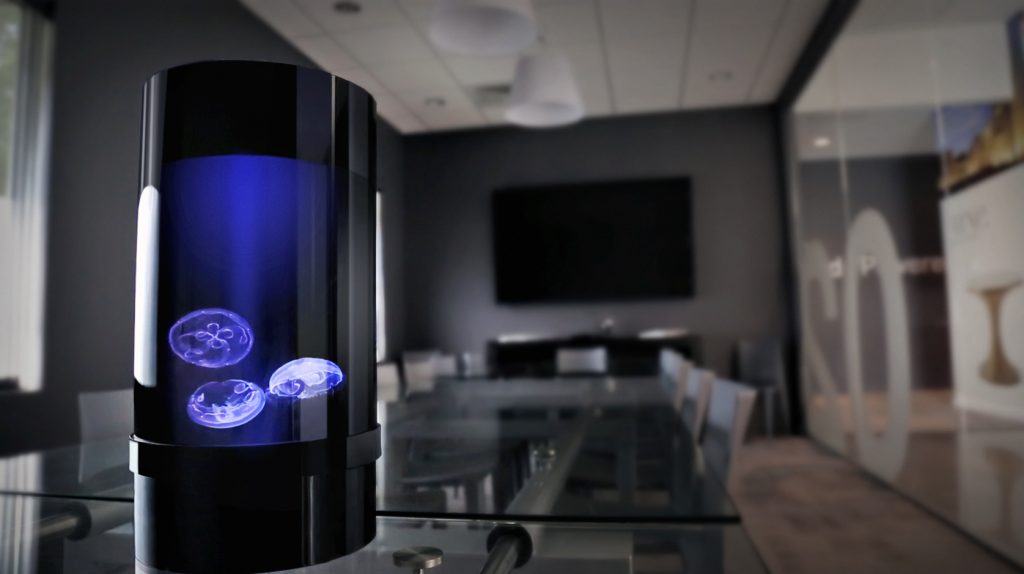 Last year, the National Retail Federation reported spending for the Valentine's Day holiday was expected to top $18.2 billion, which is an average of $136.57 per person. Romantic getaways, flowers, jewelry, candy and greeting cards aside, other findings show apparel, accessories and personal care products contributed about 1.65 billion U.S. dollars to Valentine's Day sales in 2017. Even though Valentine's Day-related revenue realized a slight market correction in 2017 after a decade-long upsurge, 2018 will still generate billions for the various sectors that are sweet on this particular holiday.
"This is one day of the year when millions find a way to show their loved ones they care regardless of their budget," says NRF President and CEO Matthew Shay. While the luxuries of a fresh bouquet of flowers, a box of fine chocolate and a romantic dinner are appealing, many prefer to think—and gift—outside of the box and proffer presents with less predictability. Toward this end, I have curated an array of ancillary gift ideas that Cupid would surely approve of—from the simple to the sublime and inspired to even the sporty. Something for everyone. Gotta love that!
Hallmark's Vinyl Record Cards (www.Hallmark.com) – $12.99
There are a couple of quintessential things you shouldn't forget if you want to make a lasting impression on Valentine's Day: a heartfelt card and a love song to woo your sweetheart. Hallmark's Vinyl Record Cards are a clever option, allowing you to share both! And there the perfect use for those "old school" record player gadgets trending right now! Each greeting card comes with a vinyl record featuring music by Bruno Mars, Aretha Franklin or INXS. Just remove the record, play it on any record player and serenade your sweetie! You can even personalize the records with messages of endearment to further the swooning, because who doesn't want a heartfelt message to go along with their Bruno Mars vinyl.
Jelly Cylinder Nano (www.JellyfishArt.com) – $369.00
For marine-lovers and those who just like amazing, awe-inducing décor enhancements, this company has created one of the coolest interior adornments. Envision something with the nostalgia and intrigue of a lava lamp, combined with the thrill of "living" art. Jellyfish Art has made the concepts of jellyfish tanks a simple reality for any home or office décor. These are interior-design-friendly, modern, cutting-edge aquariums that are easy to set up and maintain. As an all-inclusive kit, the Jellyfish Cylinder kits include three sustainably aqua-cultured, live Moon Jellyfish and everything you need to set up the aquarium. The Jellyfish are express shipped directly to your door and are backed by a 10-day "Arrive Alive Guarantee." These kits are a truly unique gift for the holiday season, especially for that person who seemingly has it all.
Nu Skin – ageLOC LumiSpa Device (www.NuSkin.com) – $199.00
Whether you want to look your best this holiday or proffer the perfect gift to a beauty aficionado, consider Nu Skin's recently launch cleansing device: the ageLOC LumiSpa. This is a dual-action skin care device provides a superior skin-perfecting treatment while simultaneously providing deep cleansing benefits. It's designed to leave skin smoother and softer after just one use and delivers no less than seven skin benefits that actually increase over time. A first-of-its-kind system, the ageLOC LumiSpa device uses its soft silicone treatment head along with a choice of three ageLOC LumiSpa treatment cleansers to gently, yet deeply, cleanse away dirt, oil, makeup, pollutants and other toxins that would wreak havoc on the skin.
Zumer Sport (www.ZumerSport.com) – Prices vary
Here's a fabulous Valentine's Day gift option for the sport-lover in your life. Zumer Sport is an e-commerce site that creates a wide array of lifestyle products out of actual sport ball material—actual baseball, basketball, football, softball, tennis and soccer materials. Things like backpacks, wallets, bottle openers, pillows and more. While other companies may create similar "sports" items, Zumer claims it's the only company that makes its products with true, authentic sport ball material, not a look-alike. So Zumer's products don't just look like the real deal, they are the real deal! The company makes over 200 different products, all of which are created with superior quality, style and originality.
Blast Motion Golf (www.BlastMotion.com) – $149.95
Anyone who loves to spend time on the greens will adore Blast Motion Golf—the world's most accurate and consistent real-time motion capture technology for driving and putting. It is a removable motion sensor that analyzes and records putts and full swings for up to eight hours, allowing users to quantify progress and share highlights via social network. Bluetooth technology connects the sensor that's mounted on the driver or putter shaft to the user's iOS or Android devices, providing video highlights with overlaid metrics and creating ready-made shareable videos. Now your loved one can analyze and critique their swing or putt motions, and make improvements, on their own time and with their own eyes. They'll gain a better understanding of their overall golf game as a whole…and what they need to specifically improve on.
ISlide (www.ISlideUSA.com) – $49.99
Know someone who loves shoes with swag? Consider gifting ISlide, reportedly the only premium customizable slide sandal available on the market. According to the company, it's the only brand in the world that allows you to use the Internet to customize your slide footwear the way that YOU want. You can create your own individual pair with a favorite logo or shape (like a heart or kissey-lips), name, saying or picture as an extension of yourself or the one you love. Or you can even place an order for your entire wedding, family, team or any other event. ISlides allow you to be your own fashion creator. Their proprietary printing process and design team produces the utmost highest quality images, while the massaging ripple footbed makes ISlide the comfiest slides in the game. Make each step count and help someone stand in what they stand for.

JBL Premium Audio Devices (www.JBL.com) – Starting at $129.95
Audio giant JBL recently launched their latest sport headphone with Under Armour coined the UA Sport Wireless Flex. These wireless neckband headphones bring athleisure to new heights by offering a sleek design, JBL's signature sound and impressive versatility to provide athletes and fitness enthusiasts with a secure, stylish fit at the gym, while playing, or on-the-go. The headphones only require a quick five-minute charge for a full one hour of play time. They're also engineered with an embedded LED feature with three flashing modes for increased visibility and safety in low light conditions, making them perfect for running at night or before sunrise. Of course, the premium JBA audio sound quality will keep you motivated no matter what task you're undertaking. For those planning getaways, JBL also launched the E55BT Quincy Edition headphone—over-ear wireless headphone tuned by legendary GRAMMY winner Quincy Jones, delivering his personalized sound for exceptional audio. It features customized EQ tuning and voice prompts from Quincy himself. The headphone is also stylish, available in on-trend millennial pink (Dusty Rose) and Space Grey colors complement any style.
Another fantastic gift option from JBL is its JBL Boombox, a modern re-imagination of the iconic boombox of the 80s and 90s. Offering 24 hours of playtime and a waterproof, rugged design, this Bluetooth speaker makes a great addition to any party indoors or outdoors. And just like the original boomboxes of the 80s, it's designed with a handle across the top for maximum portability. The Boombox has the ability to connect to others in the family with the JBL Connect+ feature, creating an ecosystem of sound.
RunLites (www.GoRunLites.com) – $40.00
For those who love to run our get out and about in the evening hours, RunLites are a great option. They're gloves that serve as hands-free, wearable safety lights that'll help keep athletes safer on their outward treks. They're perfect for any type of nighttime or low-light activity, from running, cycling, hiking or other everyday activities like walking the dog or gardening. The RunLites LEDs provides a 135-degree radial arc of light up to 40 feet ahead to increase the wearer's visibility. The gloves also have reflective strips and accents to help them be seen by others while they're out and about. Various colors, designs and sizes are available. When the founder of RunLites lost her husband to cancer, she began to use running as her outlet. She developed RunLites so that she could run in the early morning or later in the evening—it was her way of lighting her own personal darkness and the product has become a beacon of true hope and inspiration.

DRL Nikko Air Race Vision 220 Drone (www.Target.com) – $169.99
For gadget lovers, the new DRL Nikko Air Race Vision 220 Drone is an ultimate toy-quadcopter developed by DRL's team of drone engineers and pilots. Race Vision 220 uses a 5.8 GHz analog frequency that allows the pilot to see real-time video transmission without delay or interruptions. It also includes a full color LCD screen and First-Person View goggles for an immersive flight experience from the cockpit of the drone. This drone model is specifically designed for pilots of all skill levels with three variable flight modes, multiple speed settings and 16 one-touch stunts. So it's great for beginners through expert enthusiasts. It also boasts a digital gaming platform that provides new pilots the ability to learn how to fly a racing drone, compete in actual DRL courses, and master skills before taking to flight in real life.
Epson Expression Photo XP-8500 Printer (www.Epson.com) – $249.99
When a sentimental gift is in order, printing and framing a color photograph with that special someone is a near foolproof gift idea that'll tug at those heartstrings. When you want to ensure that you can print brilliant, professional-quality photos, pictures and graphics—or if your gift recipient has their own regular need to print images in that regard—the Expression Photo XP-8500 Small-in-One printer is a killer choice. Offering fast and quiet performance in a sleek design, the XP-8500 produces borderless photos up to 8″ x 10″ with six-color Claria Photo HD Inks. It allows users to print 4″ x 6″ photos in as fast as ten seconds. It also has built-in USB and memory card slots that make PC-free printing easy. In addition, a rear feed accommodates specialty media, and there are dedicated photo and CD/DVD trays. Plus, individual inks mean you only replace the cartridge that runs out. And, with Epson's Creative Print App, you can wirelessly print single photos, collages, stationery and more from your tablet or smartphone.
***NOT GADGETS BUT STILL SUPER-FAB GIFT IDEAS***
Uno Alla Volta's JoAnn's Stoneware Lips Mug (www.UnoAllaVolta.com) – $42.00
All the best days start with a kiss and a hot beverage. Put both in her hand this Valentine's Day with JoAnn's Stoneware Lips Mug. Handcrafted by the artist, JoAnn, in the heart of Pennsylvania's Pocono Mountains especially for Uno Alla Volta, this collectible stoneware piece is hand thrown, then hand decorated and hand painted—no two are exactly alike. Each mug is 5 inches tall, and holds a full 14 ounces. Nearly every day you will find JoAnn sitting at the potter's wheel in her mountain studio, her mind and hands spinning new designs to delight. She shapes each vessel on her wheel before hand-forming each smile-inducing embellishment. Each piece is high-fired, dipped in specially formulated glazes, and fired again to attain the deep, rich colors.
William Henry 'Mammoth Retro' Bracelet (www.WilliamHenry.com) – $1,950
For those seeking to give a truly special Valentine's Day gift, exclusively hand-tooled men's jewelry from William Henry tells stories that are fascinating and timeless. This William Henry Mammoth Retro bracelet is an extraordinary example. The sterling silver bracelet itself is notably inlaid with 10,000-year-old fossilized Woolly Mammoth tooth sourced from the bottom of the North Sea, the last legacy of a legendary creature that walked the Earth at the dawn of mankind. In an artful addition, the clasp of the Mammoth Retro bracelet is set with a blue sapphire. It's a stunning statement piece with a great story to tell.
Spence Diamonds Jewelry (www.SpenceDiamonds.com) – Starting at $59.99
For Valentines' Day or any special occasion, Spence Diamonds has fantastic diamond engagement rings and jewelry for friends, loved ones or "the one." Spence is reportedly the only diamond retailer offering both mined and Artisan Created Diamonds, which are 25 to 50 percent larger than similarly-priced mined diamonds. And, they're indistinguishable, providing stunning pieces for any budget. Spence's "What You Bring To IT" sterling silver pendant features an Artisan Created diamond, offering a uniquely simple style for just $59. The company's "Boho Collection" earrings each boast a small flowing Feather charm with a single stunning, ethical and sustainable Artisan Created Diamond. Pair these with the "Boho Collection" sterling silver necklace featuring a medium Earth charm with three ethical and sustainable Artisan Created Diamonds. Both the Boho earrings and necklace are only $99. Spence also offers over 3,000 customizable engagement ring styles. For all beautiful possibilities, shop online at SpenceDiamonds.com, or at their Austin, Scottsdale and San Jose locations.
Stylish Sunnies from Sunglass Warehouse (www.SunglassWarehouse.com) – Prices vary
They say "love is blind", but it doesn't have to be blinding thanks to Sunglass Warehouse, which offers an array of stylish sunnies that won't break the bank. And protect your loved one's peepers with this eyewear, rain or shine. Did you know that UV levels are nearly the same on a cold, cloudy day as they are on a warm, clear one? That's one of the many reasons why it's so important to take proper shade-y precautions year-round. Being exposed to UV rays can not only cause wrinkles, fine lines, and leathery skin, but it can also contribute to various eye diseases such as cataracts and macular degeneration. So wearing sunglasses in the winter is important, and Sunglass Warehouse can keep everyone duly prepared. With hundreds of styles for every activity that you can think of, you're certain to find a pair that's apropos.
Woodbridge by Robert Mondavi Go-Glass ("Most wine and liquor stores nationwide") – $2.50
There are few things more romantic than a private picnic and here's a wine option perfectly suited for the occasion. Packaged in a shatterproof, single serve, ready to pour cups, Woodbridge By Robert Mondavi's Go-Glasses are a convenient, no fuss entertaining option for your Valentine's Day revelry—whether that be a private picnic for two or a group get-together with those you love to hang out with. These single-serve wine options are certainly a great alternative for those non-champagne drinkers. Retailing for only $2.50 each, they are great for entertaining in bulk while not breaking the bank. The Woodbridge By Robert Mondavi Go-Glass is now available nationwide in Cabernet Sauvignon, Chardonnay, Pinot Grigio and Red Blend, offering a flavor choice suitable for pretty much anyone.
Marin French Cheese Petite Breakfast Collection (www.MarinFrenchCheese.com) – Prices Vary
Also perfect for that picnic or party is Marin French Cheese Petite Breakfast Collection.  Marin French Cheese's mild Petite Breakfast Cheese in particular is the perfect option for all occasions: a mid-day snack, melting in a recipe or on a classic cheese platter. The company's four-ounce triple-crème, brie-style Petites are made from the highest quality milk, and the expert cheesemakers utilize this to ensure their Petites a pure delight to indulge in. Fresh cow's milk arrives at the creamery daily from neighboring dairies in the region. Each cheese is handcrafted and reflects characteristics of carefully chosen cultures and mastered ripening techniques. The company has been making award-winning cheeses since 1865, making it the oldest continually operating cheese company in the U.S. Their process uniquely takes place on a 700-acre ranch, just as it was done over 150 years ago, so you can count on each piece of carefully-crafted cheese curd being authentic.
Pork Clouds (www.Amazon.com) – $8.99 per six-pack
For those foodie-forward, anti-chocolate gift baskets or to round out your romantic picnic or holiday party with a savory option that won't wreck your waistline, check out Bacon's Heir's reinvented pork rinds. Also known as chicharrones, these are a great paleo alternative in the salty snack category. Pork Clouds are cooked in olive oil, are only 100 calories per bag, contain 0g of sugar, 0g of carbs and a whopping 12g of protein per bag. All flavors are gluten free while also free of added hormones, which make them the perfect guilt-free snack. Bacon's Heir take fresh pork skin, melts off the fat, cures the skin in salt and rapidly puffs it in olive oil. The result is so outrageously fluffy they had to change the name to what you see it as today. The five Pork Cloud flavors include: Rosemary & Sea Salt, Garlic Thyme, Malabar Black Pepper, Habanero Pepper and Cinnamon Ceylon.
~~~
As the Executive Editor and Producer of "The Luxe List," Merilee Kern is an internationally-regarded consumer product trends expert and hospitality industry voice of authority—a travel, dining, leisure and lifestyle expert who spotlights noteworthy marketplace innovations, change makers, movers and shakers. She reports on exemplary travel destinations and experiences, extraordinary events and newsworthy products and services across all categories. Reach her online at www.TheLuxeList.com, on Twitter at www.Twitter.com/LuxeListEditor, on Facebook at www.Facebook.com/TheLuxeList and on Instagram at www.Instagram.com/LuxeListReviews.
***Some or all of the accommodations(s), experience(s), item(s) and/or service(s) detailed above may have been provided or arranged at no cost to accommodate this review, but all opinions expressed are entirely those of Merilee Kern and have not been influenced in any way.***
Sources:
https://nrf.com/media/press-releases/nrf-says-consumers-will-spend-182-billion-valentines-day
https://www.statista.com/statistics/285034/us-valentine-s-day-sales-by-category/