HTC EVO Shift 4G launching January 9th
-The HTC EVO Shift 4G / HTC Knight / HTC Speedy, depending on your rumored name preference, is actually Sprint's HTC Desire Z iteration, and there's a new clear image of the phone circulating the web.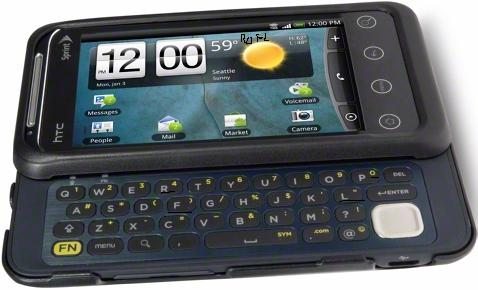 The first thing you'll notice is its four-line QWERTY keypad. The image shows the phone sitting in a protective case that adds some bulk, however, but essentially it's a EVO 4G with a sliding QWERTY.  It is also rumored to have a release date of January 9th.   This falls in line with Sprint's tendency to launch new devices on Sundays.  Should see this announced at CES 2011.
Posted 12/13/10