During the end of December 2019 (December 23, 2019) Verizon was way ahead of other mobile carrier companies in providing 5G to US citizens. Companies like Verizon itself, as well as T-Mobile, AT&T, and Sprint Corporation were all competing in a free-for-all 5G US release, as all companies were racing to roll out each of their own 5G networks. However, according to T-Mobile's latest roaming deal announcement, that race is about to come to an end, as T-Mobile is now offering 5G in all 50 states via a roaming deal.
After T-Mobile got left behind by Verizon during the launch of its own 5G network (T-Mobile's 5G service), the mobile carrier company quickly turn the tables on the competition, as it beat Verizon to the finish line. As such, T-Mobile has now become the first mobile carrier to offer US citizens a nationwide coverage with its own 5G network.
Still, while this is great news for US citizens, this only "kind of makes" T-Mobile the "very first carrier" to provide 5G coverage in all 50 states… as said; "kind of makes".
That's because while T-Mobile's Monday announcement highlights the fact that the company is boosting its 5G footprint, stating that the mobile carrier now offers 5G in parts of all 50 states, this is still not a true nationwide coverage.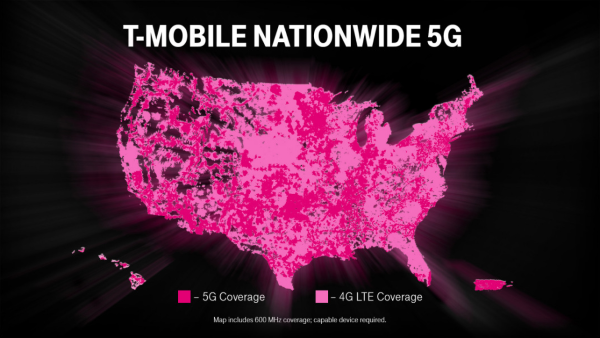 Nevertheless, the company is getting closer and closer to reaching that goal.
According to the company's Monday announcement, specifically in Anchorage, Alaska, T-Mobile will now be offering 5G to its customers, but instead of doing it through its own network, that will be done through a recently signed roaming deal with GCI.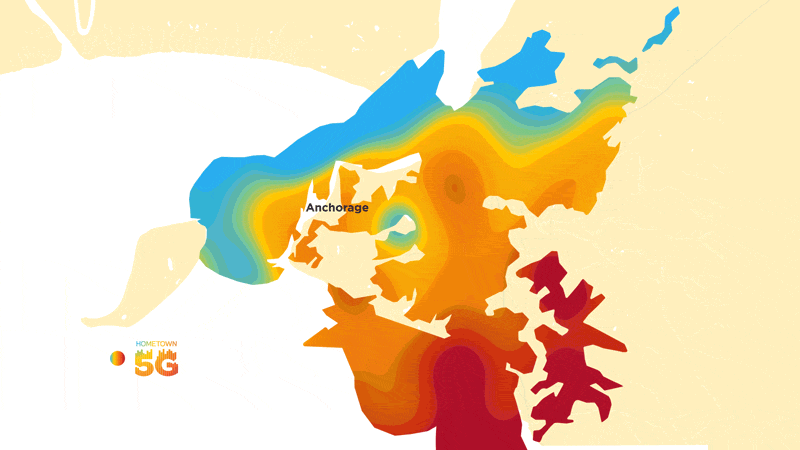 As mentioned before, T-Mobile's 5G network is still far from offering its customers a full wide coverage, but the company's 5G network should still be quite helpful for anyone that wants to go with a national provider with speedier data, regardless of which state they're living on or decide to visit next.
According to the company's official announcement about its new 5G network area expansion, "Future GCI 5G expansion opportunities include Juneau, Fairbanks and other fiber-served communities."
This just shows how the company was able to stay ahead of other mobile carriers (like Verizon for example), as the company is quite focused on thinking about what comes next, allowing it to ultimately stay one step ahead of the competition.
While the company's most recent 5G announcement doesn't really give T-Mobile absolutely any bragging rights, as its new roaming deal only really adds a single city to its 5G network coverage – and that's already excluding the fact that this wireless connectivity feature is only usable with a handful of phones like the Galaxy S20 and the OnePlus 8 Smartphone.
Still, this suggests that 5G is slowly moving beyond its earliest phases, as mobile carriers finally figure out better ways of beating the challenges of implementing such a huge service across the entire country.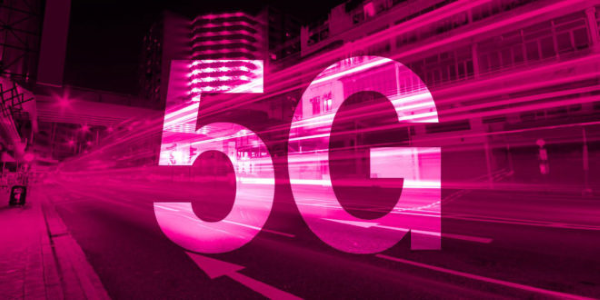 Lastly, these announcements made by all of those mobile carriers are less about having their own 5G service already running – as some areas still only offer a somewhat "unstable" connection – and more about offering a significantly stable access to 5G that would hopefully go beyond just a few cities.
Most likely, it will still take all of those companies quite some time before their customers can actually have a stable 5G connection in most of their residential areas, but T-Mobile's recently signed roaming deal with GCI for 5G coverage in Alaska is without a doubt a step in the right direction.