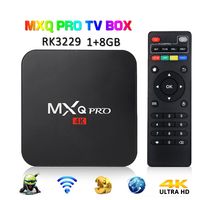 California
scattered clouds
While some marketing techniques should always be used, others are now considered ineffective. Here are the best marketing techniques to follow today.
The Geekey is a pocket-friendly key-shaped multi-tool made of Stainless Steel which boasts over 16+ unique functionalities that can quickly and conveniently aid you in many different scenarios. It features a Scoring Tip for cutting and opening objects, a Multi-Head Driving Tip that not only fits most screw- and bolt-head styles but also doubles as a Can Opener Tip, a Serrated Edge, an Open Wrench that also works as a Bottle Opener, a built-in Smoking Bowl and Smoking Pipe, an integrated Linear Edge File, a Ruler and a Protractor, a built-in Bit Driver Hex Pocket, a Closed Wrench, a Bike Spoke Key-Wrench that can also be used as a Wire Bender, and a Wire Stripper with a sharp wedge that doubles as Lanyard Hole for your key-chain. All in all, this pocket-friendly key-shaped multi-tool comes equipped with everything you need to face a multitude of everyday handyman scenarios, no matter if you're simply looking to give a quick-fix to your mountain-bike, or even if you're looking to explore the outdoors and enjoy Mother Nature while always remaining versatile.
The OnePlus Buds Z2 are 2nd-gen TWS earbuds that feature 11mm Dynamic Drivers for great sound quality, Active Noise Cancellation, Dolby Atmos Support, built-in Touch Controls, Bluetooth 5.2 Connectivity, and up to 38 hours of battery life. With these newly released TWS earbuds, you can dive straight into your favorite playlists with Google Fast Pair, which allows you to instantly pair the earbuds either with any OnePlus device, or alternatively, with non-OnePlus devices via the HeyMelody App.
If you're considering to get an electric car, then this article can tell you in great detail all the Pros and Cons of owning an EV.
The Rise Gardens are smart indoors gardening units designed to work as elegant home hydroponic gardening systems that make the complicated process of indoors gardening easy, productive and fun.
The Quntis ScreenLinear Pro is a sleek LED Light Bar for PC Monitors that features built-in Touch Controls for adjusting its such as brightness and color temperature and an Auto-Dimming functionality. This LED Light Bar for Computer Monitors can perfectly illuminate your desk and keyboard while simultaneously blocking blue light and optical radiation to ensure that no glare is reflected on your monitor's screen.The Quntis 30W PD Fast Charger is a powerful 30W PD Fast Charger for iPhone and iPad that's fully compatible with all of Apple's most recently released smartphones and tablets, including both the iPhone 13 lineup as well as the company's latest iPad Pro. Offering wired charging at full 30W, this powerful Wall Charger can offer you up to 3 times the charging speed of a standard wall charger, thus allowing you to get the battery levels on your iOS devices up to 50% charge in just 30 minutes of time.
The Noisy Clan Wee Stand is an ultra-foldable portable music stand that's extremely versatile, featuring Adjustable Height via Tension-Lock Legs, Tilt-Touch Angle Positioning, Sheet-Saver Tabs, Swivel Clips, and a Central Clip for having music sheets placed side-by-side. Thanks to its revolutionary foldable design, this portable music stand can be easily carried by hand or stored inside a bag and opened up to a full height in seconds, and users can also quickly open it up and set it between a compact tabletop form and a full standing height position. All in all, the Noisy Clan Wee Stand is perfect for all musicians, no matter their level of expertise, as it was ultimately designed to let musicians get straight to playing their art.
The Dimension Robotics DR. CaRo is a high-tech robotic arm system designed specifically to restore mobility and/or to strengthen atrophied muscles to stroke victims, all without requiring any sort of prohibitively expensive physical therapy sessions. The device consists of a motorized handle-equipped robotic arm that's directly attached to a 23-inch display, for which the system is meant to aid in rebuilding neural connections to a patient's limbs with entertaining mobility-training exercises. It's also worth noting that the DR. CaRo can switch between Passive, Assistive and Impedance/Resistive Modes to accommodate patients looking to regain strength and dexterity in their limbs.