Check Out Gagetguy On Indystyle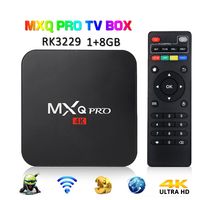 There is fierce competition between Android and iPhone gamers for the title of the supreme gaming device. However, neither operating system is inherently superior...
The Timekettle WT2 Edge/W3 Earbuds are high-end AI-powered translation earbuds that can translate speech in two-way communications in real-time with 95% accuracy and at a very low latency within just 0.5 to 3 seconds, featuring Bi-directional Simultaneous Translation, Smart Noise Reduction for background noises, Online Translation support to 40 languages and 93 accents, as well as Offline Translation for 8 languages, plus 4 Translation Modes, a 6-Person Bilingual Meeting function, a 40-Person Multilingual Remote Group Chatting function, both Wi-Fi and Cellular Connectivity, Bluetooth 5.0 Connectivity for their In-App functionalities, and up to 12 hours of battery life. Powered not only by Timekettle's own AI language-translation engine, but also by 6 of the world's top leading translation engines (DeepL, Google, Microsoft, iFlytek, AmiVoive, and Hoya), these high-end AI-powered translation earbuds are designed to deliver faster and more accurate translations to all of your business meetings and personal conversations. The WT2 Edge/W3 Earbuds are great for any sort of scenario, whether that's family reunions, personal business meetings, online business meetings, teaching environments, as well as healthcare environments, and more.
Playing at a slot machine can be fun but how do you choose the best machine to play at? Learn more in this article.
The FocusCalm Headset is a wearable EEG brain training device that can be used for stress reduction and concentration improvement, as it utilizes EEG technology to detect and analyze your brain's activity, which is then translated to a neurofeedback score that's displayed on its Smartphone App in order to help you train and strengthen your brain's ability to get into a state of relaxation and also to strengthen different brain functions such as memory, attention span and decision-making, all through a variety of engaging activities, while also providing you with real-time measurements of your current stress level on a scale from 0 to 100. By wearing it just a few minutes a day, you can learn how to control your thinking, ultimately allowing you to have much better focus and a calmer mind throughout the day, which can lead to higher productivity, faster decision-making and better results in sport and work.
There are a few different ways to view Instagram stories, highlights, posts, and reels without registering an account. Here are a few tips and tricks on that.
There are certain strategies and tips to help ensure a successful shoot, no matter what kinds of videos you're making. From budgeting to storyboarding, here are seven essential tips for streamlining your video content production process.
The Canviart Canvia is a high-end smart digital art frame powered by a patented ArtSense technology that makes it capable of displaying fine art painting, photographs, NFT images and videos from your crypto wallet, plus your own personal pictures, all in exquisite and lifelike detail, featuring a 24-inches color-dynamic FHD 1080p display screen, built-in ambient-light sensors that allow it to adjust each image's color and brightness in real-time based on ambient light, 2GB of RAM and 16GB of storage space for storing up to 10,000 artworks or images, Wi-Fi Connectivity and Crypto Wallet Connectivity, image controls and configurable schedules via its App, and Voice Assistant Support for Amazon Alexa. With this smart digital art frame, you can easily showcase any sort of picture, image, video, or even NFTs and have them displayed with vibrant colors that appear as if they are painted on canvas.
The quality of your sleep can directly impact your work performance, regardless if you work in an office or remotely. Here's how you can sleep better on a daily basis.