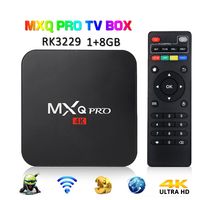 Technology has changed everything in our lives, including the way we eat, communicate, work and entertain. Here's how we use technology for regular activities.
The Bright Health Foot Pain Relief Device is an innovative and effective device for treating foot pain that works based on Infrared Therapy and Red Light Therapy, ultimately offering you a great therapy method for dealing with foot pain relief. This device can assist you with dealing with foot pain resulting from Arthritis, Neuropathy, Plantar Fasciitis, Tendonitis, and some other common causes of chronic foot pain. Thanks to its Infrared Therapy technology and Red Light Therapy technology, this unique device for foot pain relief can accelerate healing, repair tissue, and relax all the muscles within your feet, as well as enhance your recovery from extensive exercise or even from injury.
For Online Casino players, here are five of the best features you'll find after downloading and installing a Mobile Casino App.
Those who prefer to place their online bets via Smartphone instead of using a PC have to find the best Mobile Betting Applications. Here's how to do that.
The FootNanny Olive Oil Power Kit is an olive olea oil foot cream that's whipped light, working great for keeping your hands and feet moisturized and featuring just a very light aroma of olive oil with no extra scents. Coming filled with special ingredients like Shea Butter, Cold Pressed Olea Oil, Cocoa Butter, and Soy, the moisturizing properties on this unisex skincare product for hands and feet are simply astonishing. With it, you can very easily keep the skin of your hands and feet perfectly moisturized by simply applying this olive olea oil foot cream on those areas when necessary.
The Guru Nanda Halo XL is a powerful cool mist humidifier and essential oil diffuser that works based on Ultrasonic Wave Technology, featuring an Extra Large Water Capacity, a quiet operation, customizable settings, and up to 22 hours of battery life. Overall, this 2-in-1 cool mist humidifier and essential oil diffuser is perfect for using at any home as well as at the office. With it, you can eliminate any potential dry air indoors by simply pairing with Guru Nanda's 100% pure and natural essential oils, which will not only give the air inside your home or office a pleasant and calming effect, but ultimately will also allow you, your family and your friends to enjoy the many benefits of aromatherapy. While its humidifier function serves you great to eliminate any potential dry air indoors, using the Halo XL together with essential oils to have those diffused within the air ultimately takes this device to another level entirely, making it a great gadget to have around when you're looking to relax or even meditate.
The Terra-Core is a 2-in-1 workout solution that works as balance trainer and also doubles as a fully functional fitness bench, featuring full compatibility with dumbbells, kettlebells, medicine balls, TRX, and any other fitness accessories. Working together with an awesome dedicated Smartphone Fitness App that gives you access to several different workouts and hundreds of different exercises that you can choose from, this is simply one of the most versatile fitness equipment that you'll ever find available. Overall, this versatile workout solution allows you to easily and conveniently engage both your body and mind, all right from the comfort of your own home.
With most businesses now running online, it's necessary to know about the 3 most common cyber attacks that online business are facing in order to protect their customers.